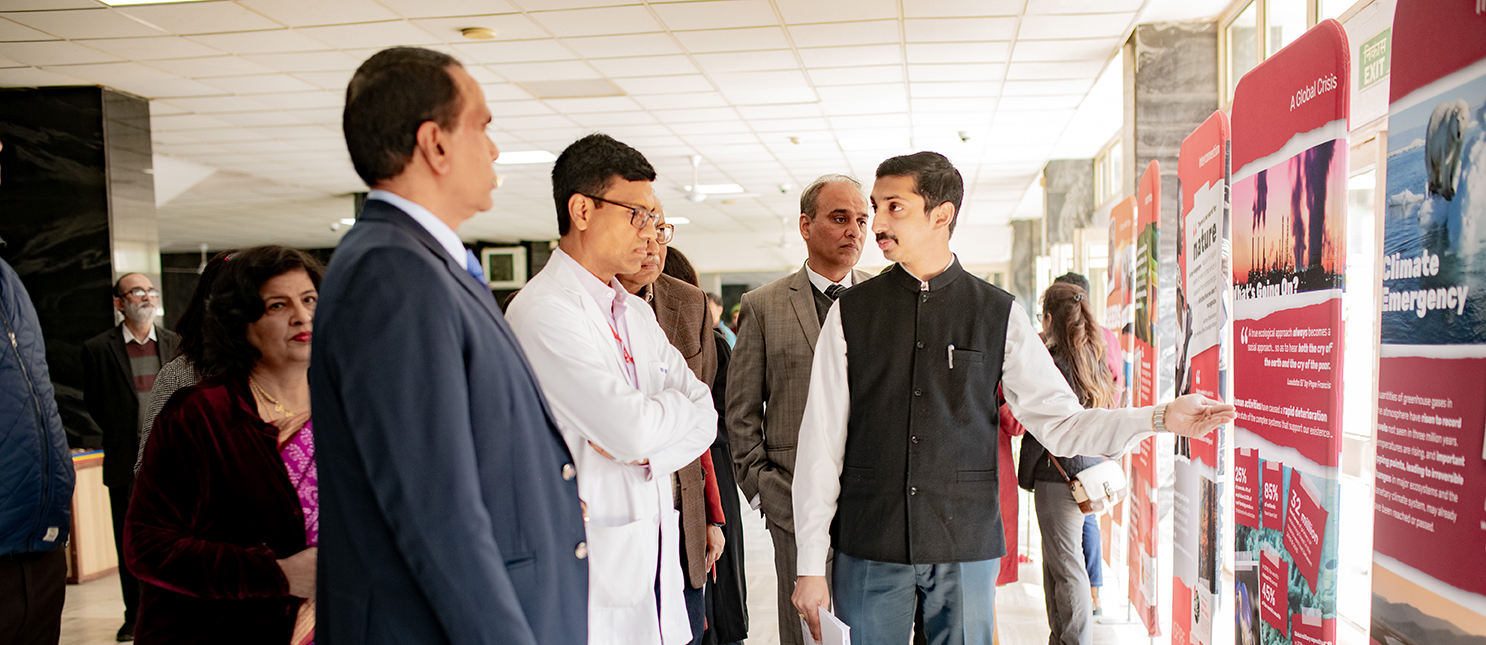 SOHA exhibition at AIIMS, New Delhi
BSG has been taking concrete steps towards spreading greater awareness and fostering a culture of peace, human rights and sustainability. One such step is organizing various exhibitions that tour across the country. These exhibitions reach out to students, academicians, artists and others, highlighting a common humanity and the power that even one individual has the power to affect a change in their environment.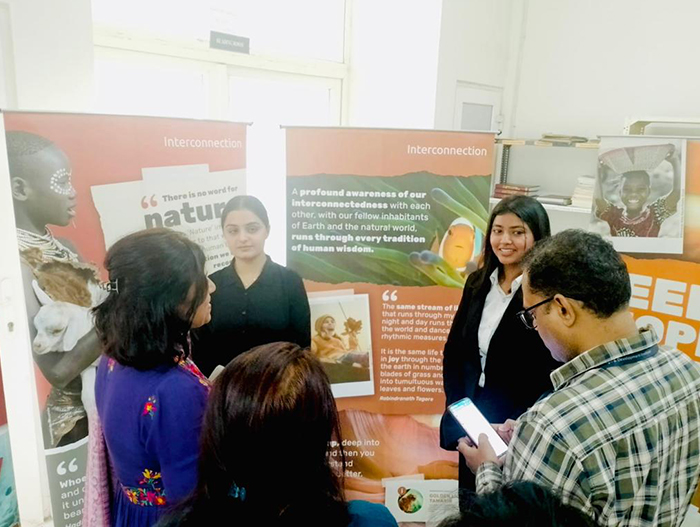 10th November, 2023 Banur, Punjab Media coverage Amidst a world grappling with the complexities of sustainability, a beacon of hope...
Read More
Building a Culture of Peace for the Children of the World
This is an an exhibition to promote Peace. It is an experience that leaves viewers confident that they can be protagonists in the drama of building a culture of peace. When people view the callous or violent trends around them, they are often left with a feeling of powerlessness and helplessness. This exhibition aims to counteract that feeling, to make each viewer feel he can be a major player in the drama of building a culture of peace.
Dialogue with Nature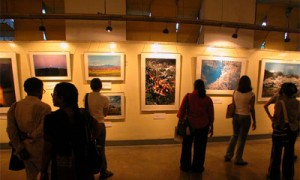 [© BSG]
A display of 95 stunning photographs taken by Dr Daisaku Ikeda are showcased in the Exhibition titled "Dialogue with Nature". The photographs, many of them accompanied by short poems, have been taken during his travels. Curiously, he never uses a viewfinder. Instead, "I use my heart to photograph," he says. He describes his photographs a "struggle to capture the truth". Encouraging a culture of co-existence between man and environment, this exhibition has been viewed by over 50,000 people in Delhi, Bangalore, Mumbai and Kolkata.
Lotus Sutra Exhibition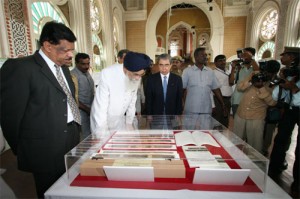 [© BSG]
This exhibition brought together a rare collection of artefacts and calligraphic and pictorial representations of the Lotus Sutra—both original and reproductions—from India, Nepal, China and Japan, regions along the legendary Silk Route, and particularly Dunhuang. The exhibition came to New Delhi in August 2003.
In 2012 the National Archives of India published copies of what scholars have termed "indisputably the oldest manuscript in India", the Buddhist Lotus Sutra, after months spent on a restoration of the original pages, inscribed in Brahmi on birch bark at some time in the fifth or sixth century. The publication was made possible because of an association with Japan's Institute of Oriental Philosophy and the Soka Gakkai.
Gandhi, King, Ikeda: A legacy of building peace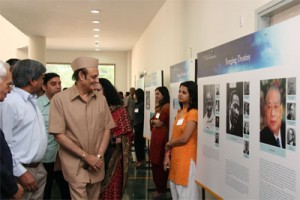 [© BSG]
This exhibition honours three towering figures of the 20th century: Mahatma Gandhi, Martin Luther King, Jr and Daisaku lkeda. Though from different countries, cultures and religions, all three are linked by a common vision—that peace is possible through non-violence. Since March 2002, the exhibition has been travelling all over India—from Delhi to Chennai , Mumbai, Bangalore, Thiruvananthapuram, Pune, Nashik, Kolkata, Santiniketan, Guwahati, Chandigarh, Jaipur, Salem, Nagpur, Vadodara, Ahmedabad and Dehradun. It has already been seen by 1.5 lakh people, and is still moving from city to city.
Driven by the mission of fostering long-term peace-oriented thought and behaviour, BSG's Education Division has taken the initiative to ensure that large numbers of schoolchildren see this exhibition.