14th – 15th August, 2023
Vadodara
A dynamic showcasing of the SOHA exhibition unfolded at Navrachna School in Vadodara on August 14 and 15, 2023. The event harmoniously coincided with the school's Independence Day festivities, drawing a spirited audience of over 500 students, parents, and educators. Central to the exhibition's narrative was the theme that an individual's actions can wield immense influence.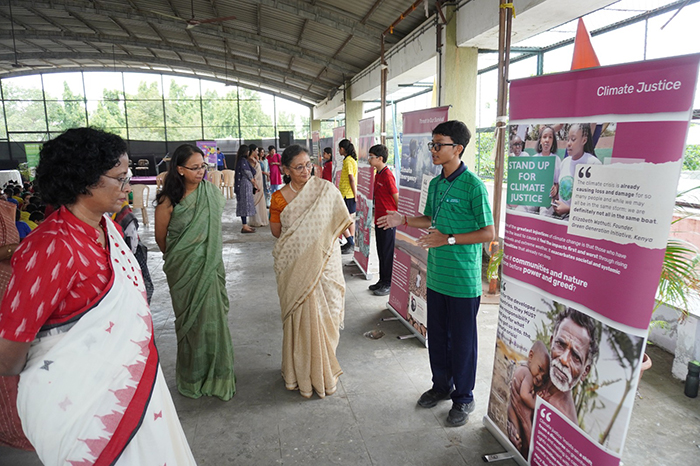 Steeped in fervor and energy, the school's students fervently elucidated the exhibition panels. These panels elucidated the potent connection between one person's contributions and their far-reaching impact.
One of the students articulated how the exhibition served as a conduit for comprehensive engagement with the Sustainable Development Goals (SDGs). It was not just mere theoretical understanding, but it empowered them to question, explore, and deeply comprehend the personal implications of these global objectives.
A distinguished guest lauded BSG's initiative in organizing the exhibition, affirming that "As an environmentalist and sustainability practitioner, it was a delight to hear children discuss climate change, climate action, sustainable living behavior, green practices, and so on. This exhibition established the fundamental framework for sustainability education by providing them with a forum to internalize their perspectives on the UN Sustainable Development Goals. I sincerely hope and pray that more schools and children will join you in this endeavor."
A glimpse into the exhibition's essence is encapsulated below.