10th March, 2022
Dyal Singh College, Delhi University
Seeds of Hope and Action (SOHA) exhibition was held for the students of Dyal Singh College, Delhi University on 10th March 2022. Around 75 students and faculty from the college viewed the exhibition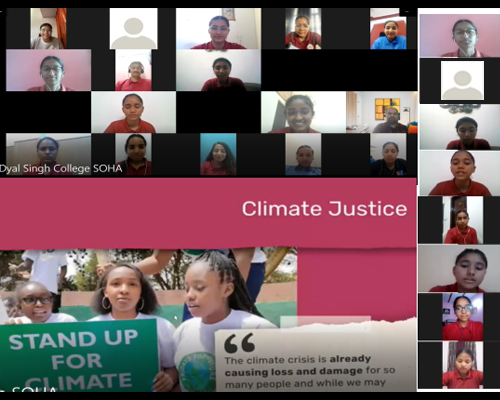 The exhibition started with an introductory video detailing the activities of BSG and SGI President Daisaku Ikeda.
A group of students from the college and presented the panels and explained the need to achieve the Sustainable Development Goals (SDG) through individual actions. Several examples of the 'Power of One' to bring about a great transformation in society, from the exhibition panels, were shared by the students.
The exhibition concluded with a Question-Answer session in which students asked various questions on implementation of SDGs at an individual level and on a larger scale.