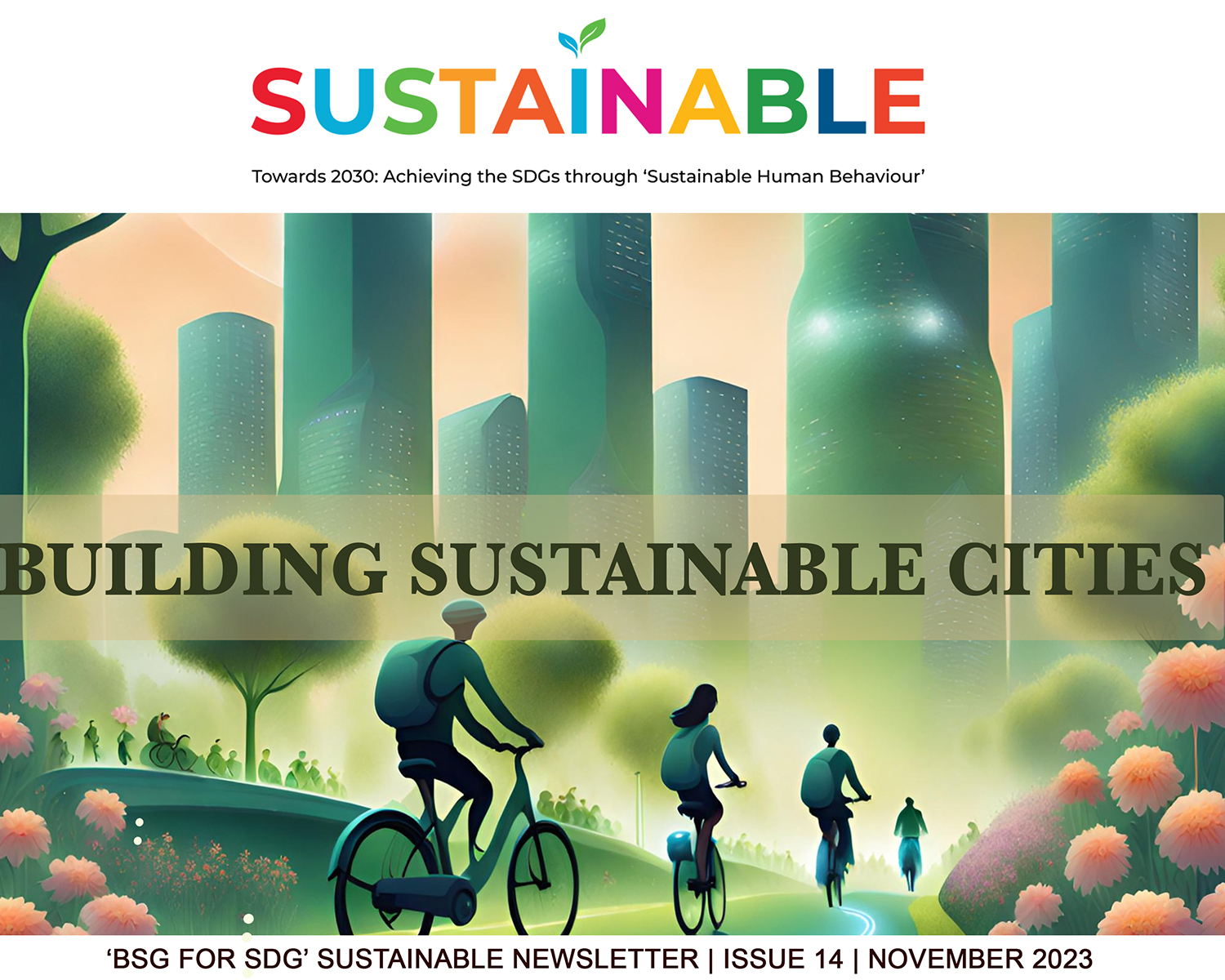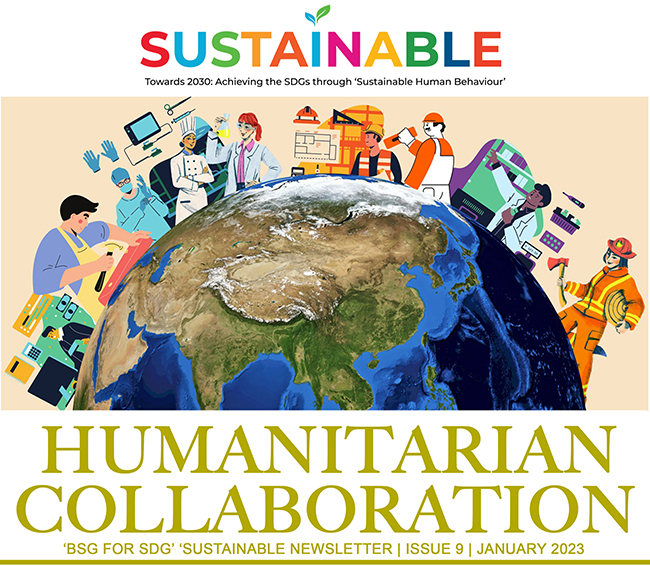 Greetings from BSG Chairperson Mr. Vishesh Gupta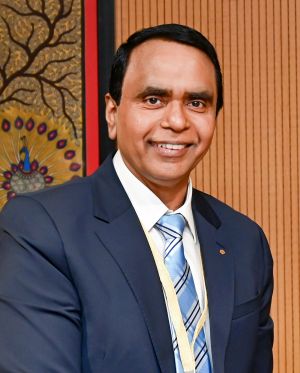 Dear readers,
I extend warm festive greetings to you and your families. In these challenging times, as conflicts persist across continents, the significance of uniting with our loved ones and drawing strength from each other's love has never been more profound. I hope and pray that you all are able to cherish quality time with your loved ones during this festive month, creating lasting memories of love and solidarity.
The 31st of October is marked as World Cities Day, and the 26th of November is celebrated as World Sustainable Transport Day by the United Nations. Further, the UN Climate Change Conference COP28 commences on 30th November, and the need for climate action in cities is also expected to be top on the agenda. With these important dates in mind, the theme for the November 2023 edition of the 'SUSTAINABLE' newsletter revolves around the vital topic of building sustainable cities. This theme aligns with SDG 11, Sustainable Cities & Communities.
While it is often perceived that the responsibility for building better cities falls solely on the government, sustainability necessitates a collective effort from all stakeholders. It calls for a change in our behaviour and the adoption of a sustainable lifestyle. It requires each one of us to embrace sustainable human behaviour.
At Bharat Soka Gakkai, we are taking small steps to contribute to the creation of sustainable cities. Last month, we launched the 'BSG 25-Tonne Plastic Collection Drive' in the Delhi-NCR region. The drive aimed to collect plastic waste from households between the 3rd and 9th of October 2023, with a target of gathering 25,000 kilograms of plastic waste and responsibly sending it for recycling, rather than allowing it to end up in landfills.
The primary purpose of initiating this plastic collection drive was to inspire a transformation in people's behaviour and provide a platform for our members to learn to live sustainably. I am delighted to share that the collection drive exceeded our expectations, with 27,726 kilograms of plastic waste collected and sent for recycling, thanks to our partners, Bisleri's Bottles for Change and Blue Nudge. Additionally, this drive brought about a significant shift in the way BSG members and their friends, family, and all those they engaged with for the campaign, now use plastic more responsibly and mindfully in their daily lives.
Close to 20,000 individuals actively engaged in the collection drive and have since committed to a sustainable way of life. This commitment exemplifies BSG's overarching mission across all its endeavours.
It is my hope that this edition of the 'SUSTAINABLE' newsletter serves as a source of inspiration, encouraging you to adopt sustainable human behaviour, thus contributing to the realisation of a sustainable city.
I extend my gratitude for your precious time in reading through this newsletter. I eagerly look forward to receiving your thoughts and feedback.
Warm Regards
Vishesh Gupta
Chairperson, Bharat Soka Gakkai
What Is A Sustainable City?
Expanding our SDG Vocabulary
Making Cities Sustainable By Becoming Protagonists Of Change At The Local Level
While the SDGs are global goals, in order to achieve them, each country must take concrete action. Further within each country, this requires significant bottom-up support, at the local level. Cities are a critical local unit, where various stakeholders, including citizens have a major role to play in achieving the SDGs.
When discussing the issue of climate change, in his 2016 Peace Proposal, SGI President Ikeda highlights that in addition to intergovernmental cooperation, the world's cities work together on climate action. Sharing the role of cities, he writes:
"Although the world's cities only occupy 2 percent of the Earth's land area, they account for 75 percent of carbon emissions and more than 60 percent of energy consumption. While this means that cities' environmental footprint is disproportionately large, it also reflects the reality that if cities change, the world will change.
"Certainly, the density of urban populations means that problems are concentrated in one place, as is the ecological burden. By the same token, however, this density can facilitate the effective implementation of energy efficiency measures and the adoption of renewable energy sources in the shift toward a low-carbon society."
President Ikeda has often written about the SDGS as goals that can be taken up as a personal commitment by individuals, and goals that can make people feel inspired to work towards their achievement. Highlighting the SDG of Sustainable Cities, he also shares in his 2016 Peace Proposal: "Because the accumulation of efforts undertaken in one's immediate surroundings can generate important positive impacts on the global environment, this theme of sustainable cities can demonstrate to people that their efforts are important and thus stimulate a sense of accomplishment and pride."
Further, in his dialogue with German environmentalist Dr. Ernst Ulrich von Weizsäcker, President Ikeda when discussing the topic of how cities can transition towards sustainability, and highlighting the role of action by ordinary citizens says:
"To reexamine our behaviour and culture as consumers and rediscover the true value of happiness in the process of this reexamination; to find fulfilment in working with our neighbours to tackle environmental issues and drawing upon it to better our lives; and for this sense of fulfilment to serve as a foundation for the continuity of our civic action—these are the driving forces that will enable us to make the transition from a resource-wasting society to a resource-recycling society."
And in his 2011 Peace Proposal, President Ikeda writes: "The confidence and joy of knowing that our daily action, dialogue and engagement are moving the world in a better direction – this unleashes hitherto unimagined energy and power from within people's lives. We are moved by the knowledge that each of the world's seemingly ordinary individuals can be a protagonist in the creation of a new era. No force can match that of a fundamental transformation in the human spirit."
Thus, as ordinary citizens we must see cities as a stage to enact our own unique roles as protagonists of change towards the achievement of SDGs. President Ikeda shares: "It is not about how others behave or how society is. The most important thing is to ask yourself, "What should I do?" and "What can I do?" One who stands up with moral courage and conviction can change society and create waves of transformation around the world."
BSG's SDG Champions Opening Up the Way!
Joyfully Trailblazing In The BSG 25-Tonne Plastic Collection Drive
Sona Gombar | Women's Division | Gurugram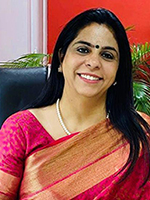 I have been associated with the education sector for the past 17 years and am currently working as the school head in one of the Pre-Primary Schools in Gurugram. I had joined Bharat Soka Gakkai as a voluntary member in 2007.
Being a member of BSG, I have always striven with a desire to create the greatest value for all people around me and for my community through the work that I do and through my own conduct and behaviour.
When BSG announced the 'BSG 25-Tonne Plastic Collection Drive' in October 2023, initially, I was clueless about what I would do. But armed with a desire to not let this opportunity go by, and to contribute to the transformation of my city, I made a fresh determination and attended the launch meeting of the BSG 25-Tonne Plastic Campaign with a seeking spirit. I felt extremely inspired to go all out to combat the plastic menace and enable people around me to be a part of this initiative.
I educated my house maid on segregating plastic waste. I also informed other families living on two other floors of my building. I took the action points from the BSG campaign material and followed the 5 steps of SE–WA–DE–CO–RE, that is, segregating, washing, depositing, collecting and recycling. I managed to collect 4 kgs of plastic in three days. But that wasn't enough for me. I wanted to do more!
I was determined that no matter what, I have to take all necessary steps to make the most significant causes to heal Mother Earth. I conducted dialogues with fellow BSG members and attended all meetings related to the 'BSG 25-Tonne Plastic Campaign'. This helped keep my spirit charged. Eventually, as a district, we could collect 15 kg of plastic waste.
Being an educator, I now decided to tap my workplace. I thought of involving the youngest learners of my school.
I started thinking of ways to spread greater awareness about plastic and raise AGENTS OF CHANGE in my school and set a fresh target of collecting at least 100 kgs by the collection date.
I started sending regular communication to the parents through messages and videos on plastic segregation. Special assemblies were organised to sensitise the students and the staff about their role in making this world a better place to live in.
Everyday I went to all classes to encourage students to bring plastic waste from home. After a long weekend, the school reopened on October 3rd, and I was delighted to see bags full of plastic waste being deposited at the school premises. I could feel the joy and enthusiasm that the students were showing, who shared in their enthusiastic voices, "Ma'am, I brought plastic! There will not be any plastic on our land; we'll make the earth plastic-free." My heart swelled with pride as I saw their energy and carried those plastic bags which were bigger than their height. That day, we collected 85 kg of plastic.
The next morning, I circulated another communication with the intention of leaving no one behind. The next day, my premises was flooded with plastic coming from all corners, be it teachers, students, support staff – everyone was carrying plastic waste in their hands.
I am happy to report that my school has contributed 170 kgs of plastic waste. Even the parents shared messages of appreciation with the class teachers for the school taking such noble initiatives.
I'm determined to create more causes to build a solid foundation, nurture and impart great values to all students in my school and to take concrete steps to realise the 17 SDG goals by adopting sustainable practices both inside the school and throughout the local community.
Taking Lead In Renewable Energy And Green Fuels To Benefit All Humankind
Piyali Das | Women's Division | Delhi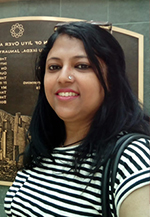 I became a voluntary member of the Bharat Soka Gakkai in 2004 when my son was 9 months old and I took charge of my son's life as a single mother. It was an extremely difficult situation in my personal life, but owing to the warmth and encouragement of the Soka Gakkai, I was able to build a resilient self and lead a life of value creation. Gradually, I was able to truly understand the purpose of my existence, and determined to lead a contributive way of life for bringing about a transformation in society.
I am a scientist by profession and work in the field of renewable energy and alternate transport fuel with one of the most prominent research institutes in Delhi. Additionally, I am also working as an Adjunct Professor in the Department of Sustainable Engineering of a leading university in Delhi.
The global concern for energy and climate security issues made it imperative to explore the production of clean fuel from renewable sources in a sustainable manner. Advanced biofuels do not rely on fossil resources, and thus, present a renewable alternative to conventional petroleum-based fuels. To achieve sustainability and address climate change issues, my organisation's Advanced Biofuels Division focuses on development of clean technologies for biofuel and bio-commodity production from second- and third-generation feed as well as renewable sources such as waste agro residues, algae, aquatic plants, and used cooking oil (UCO), industrial wastes/effluents, waste plastics etc. Today, innovation and demonstration of self-sustainable integrated waste to wealth technologies are of tremendous importance under Government of India's "Smart Cities," "Unnat Bharat," "Atma Nirbhar Bharat", and "Swachh Bharat" initiatives for a zero-waste generation concept.
At my workplace, I am working on technology development in four major areas:
Sustainable and Renewable advanced biofuels (biodiesel, pyrolysis oil, sustainable aviation fuel, green marine fuel etc)
Biochar/Green Carbon for soil fertility improvement/organic farming & CO2 absorbing materials
Bio-Plastic from renewable and waste sources and
Green chemicals from Industrial wastes.
All these technologies use a circular economy approach for zero-waste generation. I have developed patented technologies which are being upscaled to demonstration scale and ready to be adopted by Industries in near future.
I have also innovated indigenous technology for making alternate fuels from waste agricultural residues through the pyrolysis process. This patented pyrolysis technology has been developed with the financial support from the Ministry of New and Renewable Technologies, and it is a sustainable solution to drastically reduce air pollution caused by stubble burning. Presently under the Centre for High Technology, Ministry of Petroleum and Natural Gas (MoP&NG) I have been working on catalytic upgradation of these pyrolysis oils for possible refinery integration in collaboration with one of India's leading oil refineries. This technology also has the potential to be used as a solution for plastic and electronic wastes.
At the sustainable agriculture front, I have been working on different renewable carbon/biochar production which is used for soil amendment for organic farming.
At the green chemicals front, I am working with some national and international industries where the industrial wastes/effluent generated are converted through our indigenously developed technological interventions to green chemicals of industrial interests. Through these technological innovations and intervention, the overall CO2 footprint of these industries are getting reduced significantly.
Recently, one of the technologies I have developed, which helps make green aviation fuel from agricultural residues, got selected for funding under the National Sustainable Aviation Fuel Call.
At the water transport front, India is the 16th largest maritime country in the world with a long coastline of ~7,517 km. Maritime Vision Document 2030, released by Prime Minister Narendra Modi is a 10-year blueprint on India's vision of a sustainable maritime sector and vibrant blue economy. In March 2023, my institute became the first National Centre of Excellence on Green Port and Shipping. This centre will empower 'Make in India' in ports and coastal and inland water transport and will play a pivotal role forward as the world comes together to tackle climate change through green shipping.
There are few other technologies that I have developed to make green chemicals and fuels using waste materials, which are under consideration by some reputed industries who have shown interest to commercialise the technologies for the benefit of the society and more precisely, contribute to the larger goal of net zero commitment of India towards 2070.
I am truly determined to create the greatest value in the field of renewable energy and green fuels to benefit all humankind.
SDG Tip for Daily Life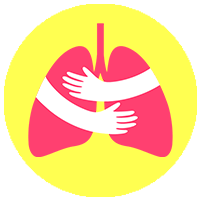 How Can Individuals Help Achieve The Targets For SDG 11: Sustainable Cities & Communities
Here are some practical tips and suggestions on how all of us can adopt sustainable human behaviour in our daily life to build sustainable cities:
Initiate community activities to build a sense of belonging and vibrancy and build your community the way you want it to be.
A simple step like waste segregation in households and composting of organic waste in cities can lead to multiple benefits in terms of reduced energy use for transportation, encourage growth of green areas in local societies, reduce air, land and water pollution from landfill sites as well as lead to reduce the use of virgin material in production.
Try to use public transport, or sustainable transport, wherever possible, to reduce pollution. Carpool, bicycle, walk.
Preserve the green spaces in your community by ensuring no littering and no vandalising.
Ensure all personal vehicles are well serviced to keep emissions at a minimum.
Find out more such practical tips on the 'BSG for SDG' mobile app and website
Make simple changes in your daily life, make a pledge to live sustainably and support your environment.
Contact Us

Any queries or suggestions regarding the newsletter can be addressed to sdg@bharatsokagakkai.org

To know more about the 'BSG for SDG' initiative, visit the BSG for SDG website

Download the 'BSG for SDG' mobile app with the carbon footprint calculator