17th – 18th August, 2023
Gurgaon
BSG conducted yet another SOHA exhibition at the Sushant University, Gurgaon on 17 & 18 August 2023. Over the span of these two days, a substantial audience of approximately 800 students and educators participated in the event.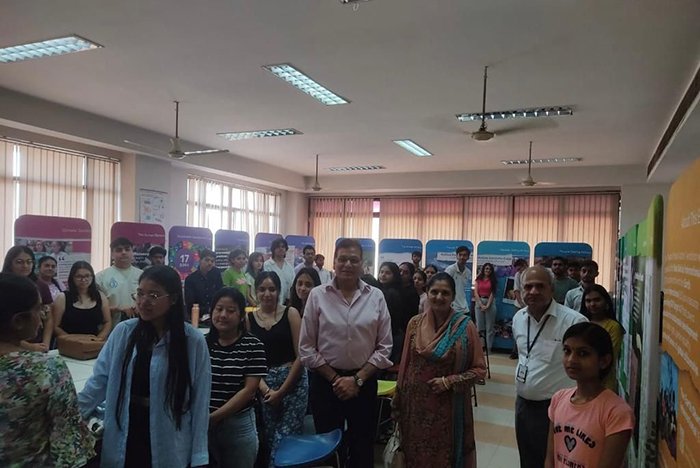 Students of the university passionately explained the panels. The exhibition eloquently conveys the significance of the 'Power of One' in shaping a more ecologically conscious world. An underlying focal point of the exhibition was the concept of embracing 'Sustainable Human Behaviour' (SHB) as an integral way of life. This shift in perspective necessitates a heightened sense of environmental responsibility and empathy towards all forms of life. By internalizing the principles of SHB, individuals have the potential to effect enduring personal transformations, thereby influencing their communities, nation, global society, and generations to come.
The impact of the exhibition left an indelible mark on its visitors, who collectively pledged to intensify their dedication to sustainability through tangible actions. Witnessing this immersive experience prompted attendees to commit themselves to fostering positive change in their own capacities.
For a glimpse into the exhibition's essence, a selection of images has been provided below.