13thApril, 2023
Hyderabad
The 49th Seeds of Hope and Action (SOHA) Exhibition was organized by Bharat Soka Gakkai (BSG) at the KG Reddy College on 13 April 2023. Students and faculty members visited the exhibition.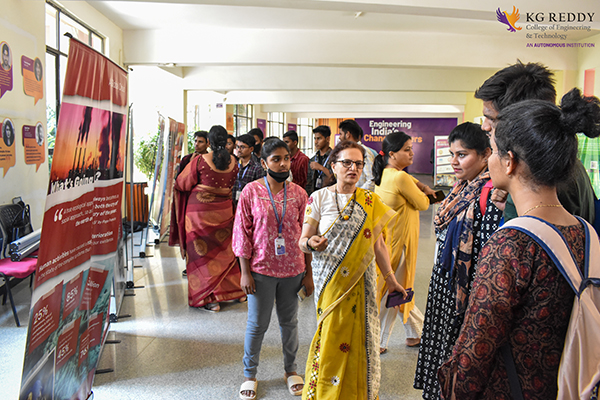 Since 2021, BSG has been conducting these sustainability exhibitions with the intent to share the importance of 'Sustainable Human Behaviour' (SHB). SHB refers to inner transformation by an individual to genuinely care for and think of others' well-being in accord with the spirit of respecting the dignity of each life. When SHB is adopted as a way of life, it will lead to the creation of a sustainable new age.
The exhibition commenced with an introduction of BSG followed by a screening of the "BSG for SDG" film. This film showcased the importance of SDGs and why sustainability is the need of the hour.
This was followed by a viewing of the exhibition. The students of the college explained the 25 panels, which talked about the "Power of One" and described various actions taken by individuals towards achieving the SDGs.
All faculty members deeply appreciated the BSG initiative. Students also felt empowered by the panels which depicted about how one can overcome powerlessness to create great change. They expressed their desire to actively contribute towards the SDGs.