12th – 13th January, 2023
Vivekananda College, Delhi
A two-day SOHA exhibition was organized by BSG in Vivekananda College (Delhi University), Shahdara on 12th & 13th January 2023. The Exhibition coincided with the Cultural Fest of the College. The Exhibition was attended by more than 500 students & teachers from the Vivekananda College and other colleges from the Delhi University.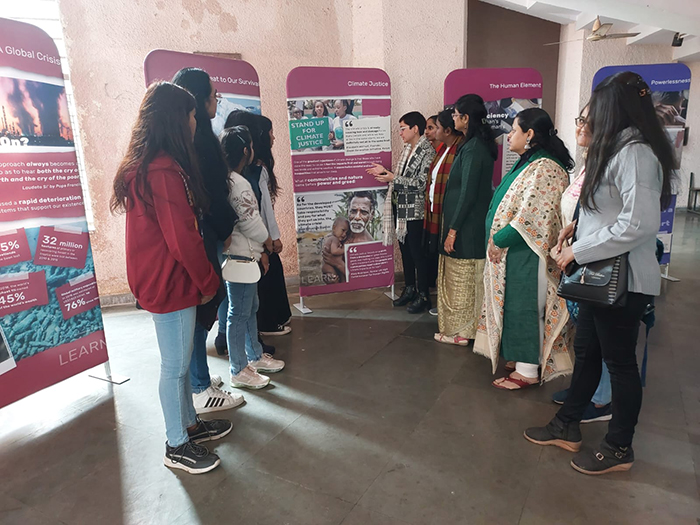 The 25-panel SOHA exhibition is driven by the concept of 'The Power of One' & how one single individual can take action to create great change in the environment, to achieve the Sustainable Development Goals (SDGs). It also showcases examples of individuals across the world who have successfully taken courageous action to create change.
The panels were explained by the students from the social outreach committee of the college, who related and connected to the theme of the exhibition. These students resolved to further drive the SDG initiatives starting from the college, and gradually making the world a better place.
The Principal of the College, Ms. Hina Nandrajog, expressed her delight and thanked BSG for conducting the exhibition. She shared about the need to take constructive action on a day-to-day basis, and why every individual starting from students, should contribute towards achieving the SDGs.
Viewers felt encouraged by this concept of 'Power of One' and resolved to lead more sustainable lives. One of the visitors felt a great resonance in the theme of the exhibition and shared that it is imperative to achieve the SDGs through day-to-day actions.