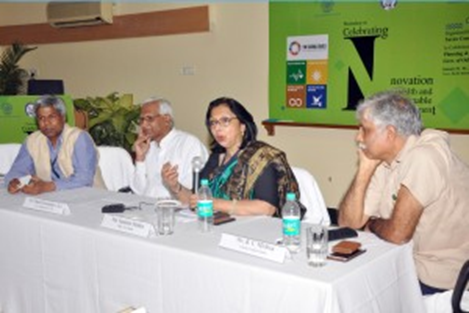 BSG participated in Workshop on 'Celebrating Innovation in Health and Sustainable Development' organized by Xavier Council of Innovation (XCI) and Xavier University Bhubaneswar (XUB) in Collaboration with Planning & Convergence Department Govt. of Odisha on January 04 – 05, 2017 at Xavier Institute of Management Bhubaneswar (XIMB), Bhubaneshwar.
The workshop was organized to create a platform for celebrating innovation in the field of health and sustainable development and promote a culture of innovation at team, organizational and community level.
Professionals from Business corporations, Government Agencies, UN agencies, International and National NGOs, Academic and Research Institutions who are actively engaged in nurturing and promoting innovations in sustainable development participated in the workshop.