21st August, 2023
New Delhi
BSG organized a captivating exhibition at New Delhi's Maa Ganga Vidyalaya in Rajokri. Taking place on August 21, 2023, this marked the 72nd instance of the SOHA exhibition being organized by BSG since 2021.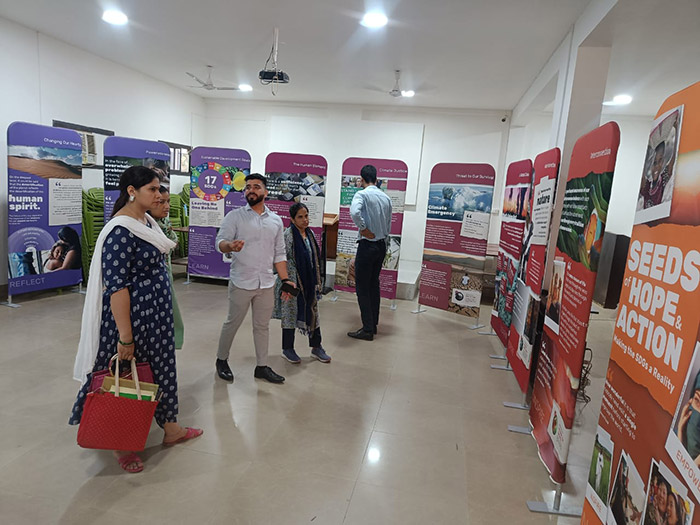 Attended by a sizeable audience of around 300 students and educators from the school, the event's focal point was the concept of "Power of One." This idea, central to the exhibition, highlighted the remarkable potential inherent in each individual to contribute positively to the world. Teachers played an integral role in guiding the students through the exhibition panels, igniting enthusiasm and understanding.
Both teachers and students were deeply moved by the exhibition's message, embracing the notion of adopting "Sustainable Human Behaviour" (SHB) as a cornerstone of their lives. The aspiration to be the driving force within their respective communities, championing positive change, was a key takeaway.
For a glimpse into the exhibition, please see the images below.