In a collaborative effort, Bharat Soka Gakkai and SRM University Gangtok co-organized the SOHA exhibition on 27 July 2023. This enlightening event was introduced to an enthusiastic audience of around 100 students and faculty members.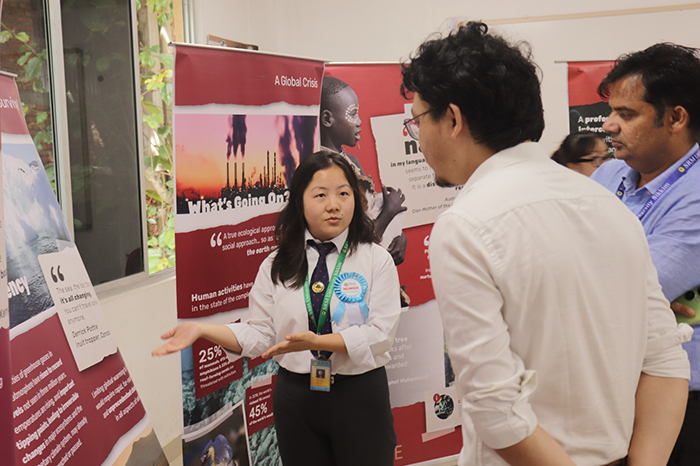 Stepping into the spotlight, student ambassadors took the lead in passionately presenting a diverse array of panels, showcasing their dedication to fostering a more sustainable world. The exhibition's primary goal is to cultivate a deeper comprehension of the contemporary social, economic, and environmental challenges that confront humanity. It underlines the significance of adopting Sustainable Human Behaviour (SHB) in daily routines as the genuine path to achieving enduring, positive transformation.
The university faculty lauded the efforts of BSG and expressed their anticipation for an enduring partnership aimed at promoting sustainability initiatives within the college. The response from attendees was overwhelmingly favorable, with many noting that the exhibition served as a timely reminder of the pressing necessity for proactive steps toward sustainability.
A spectator remarked, " The visualization was an eye-opener for me regarding the issues which were displayed in our university. This visualization was followed by question from the school students and answer was given by the volunteers. It is also important to notice that these programs have contributed significantly to nurturing a socially responsible and globally aware citizen who is equipped to address the complex challenges of our world."
For a glimpse of the exhibition, refer to the accompanying visuals.