To build a sustainable age by 2030, BSG launched the 'BSG for SDG' initiative in 2021, with the motto: 'Towards 2030: Achieving SDGs through Sustainable Human Behaviour.' This initiative is in sync with the 17 Sustainable Devlopment Goals (SDGs) which focus on leaving no one behind.
Sustainable Human Behaviour
Sustainable Human Behaviour (SHB) refers to an individual undergoing an inner transformation to genuinely care for and think of others' well-being in accord with the spirit of respecting the dignity of each life — be it the life of a plant, animal, or human. This will lead to the creation of a sustainable new age. Furthermore, it is equally important that this fundamental inner transformation should be sustainable, that is, the respect and consideration one shows to others should be sustained over time and become a way of life, a lifestyle; only then will it create a lasting impact. SHB is in fact, a combination of the words 'human revolution' and 'sustainable behaviour'.
SHB truly resonates with the spirit to think consciously of the well-being of others and to reflect how our day-to-day actions are impacting them. All the major problems facing the world ultimately begin from us, human beings. Therefore, the solution for lies with human beings as well.
Watch this short video to understand more about Sustainable Human Behaviour:
BSG for SDG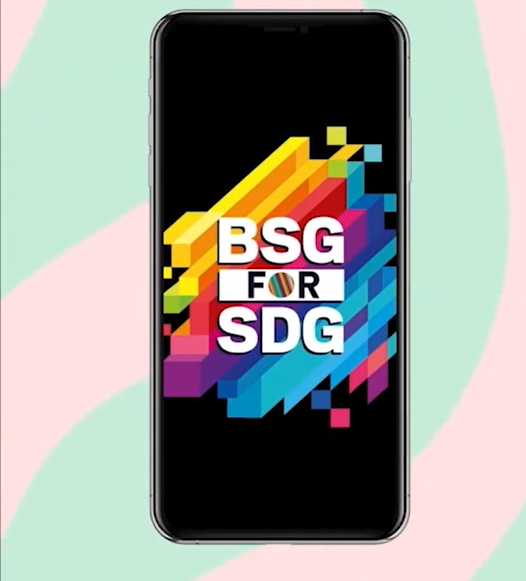 Under the 'BSG for SDG' initiative, BSG is focusing on spreading greater awareness on the 17 SDGs and encouraging others to take urgent action on the SDGs. Various actions being undertaken under the 'BSG for SDG' initiative include:
BSG launched an exclusive 'BSG for SDG' mobile application and website that serves as a one-stop-platform where people can learn about the concept of sustainability in an easy-to-read and easy-to-understand manner, connect with like-minded individuals who are taking inspiring action on the SDGs, and contribute to the SDGs by uploading their personal actions that depict how they are adapting 'sustainable human behaviour' to lead a sustainable life.
These SDG actions of individuals uploaded on the app help in creating a chain reaction of encouragement for all humanity – they serve as a source of inspiration for countless others to do their bit in achieving the SDGs. They help makes SDGs relatable. They provide a direction as to how we all can contribute to the SDGs by taking small steps in our life.
Sustainability Initiatives by BSG