3rd – 4th November, 2023
Vadodara
BSG recently organized a two-day SOHA exhibition at the Waghodia Branch of the Gujarat Public School in Vadodara. This exhibition, held on November 3 and 4, 2023, marked the 94th such instance since 2021. The exhibition garnered enthusiastic participation, with over 400 students, teachers, and parents in attendance over the two days.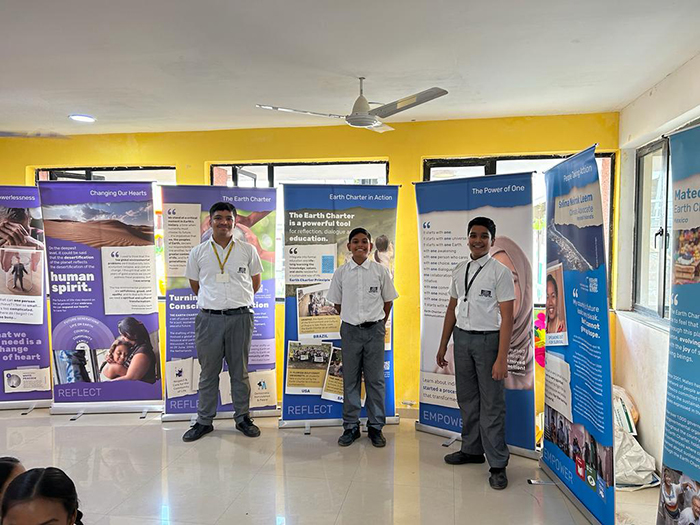 The exhibition panels were thoughtfully presented by the school's students, who welcomed attendees with their infectious smiles, symbolizing their hope for a brighter future. Coinciding with the school's Diwali celebrations, parents actively participated in activities such as Diya making and Rangoli creation.
The central theme of the event revolved around the concept of the "Power of One" and the importance of embracing "Sustainable Human Behavior" as a way of life. This theme underscored the immense potential within each individual to make positive contributions to the world. The key message was the commitment to be catalysts for positive change within their respective communities.
To get a glimpse of the exhibition, please view the images below.