6th July, 2022
Modern School, Vasant Vihar, New Delhi
The exhibition was organized by Modern School, Vasant Vihar, New Delhi, in association with BSG. The exhibition was viewed by around 50 students and teachers from the school.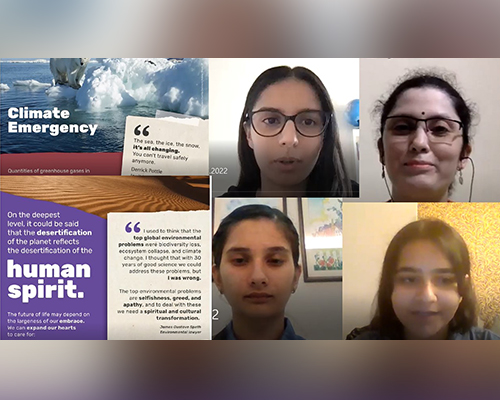 The panels were presented by a group of student volunteers. The students explained each panel with great fervour and shared additional information which kept the audience engaged.
The panel presentation was followed by an interactive session where the students asked pertinent questions related to Sustainability.
Ms. Aseema Gokhale (Faculty), gave the vote of thanks and shared an insightful poem titled "Prayer for Mother Earth" which implored the audience to safeguard all life on earth.