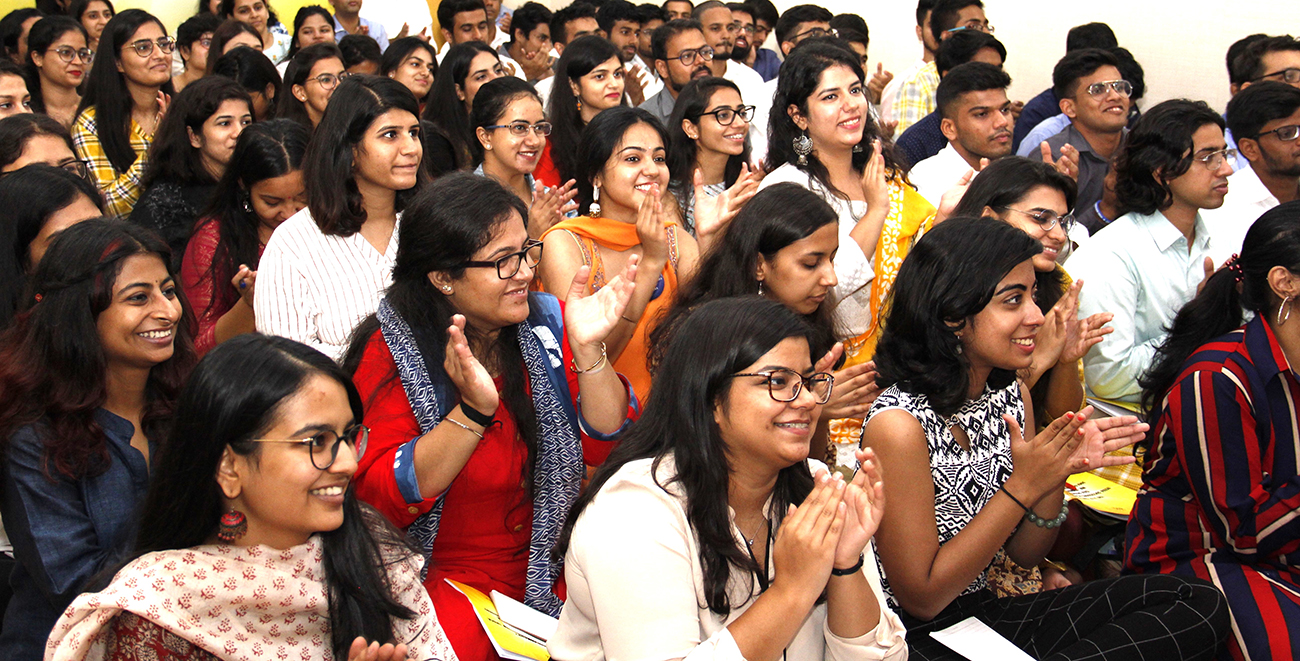 'SDG Clubs' are student groups / student clubs / societies initiated by BSG, which are formed in various educational institutes across India. These Clubs serve as a platform for students and educators of the institute to come together, interact and learn from each other about the various SDGs, as well as discuss innovative solutions on how we can contribute to the SDGs at our individual level.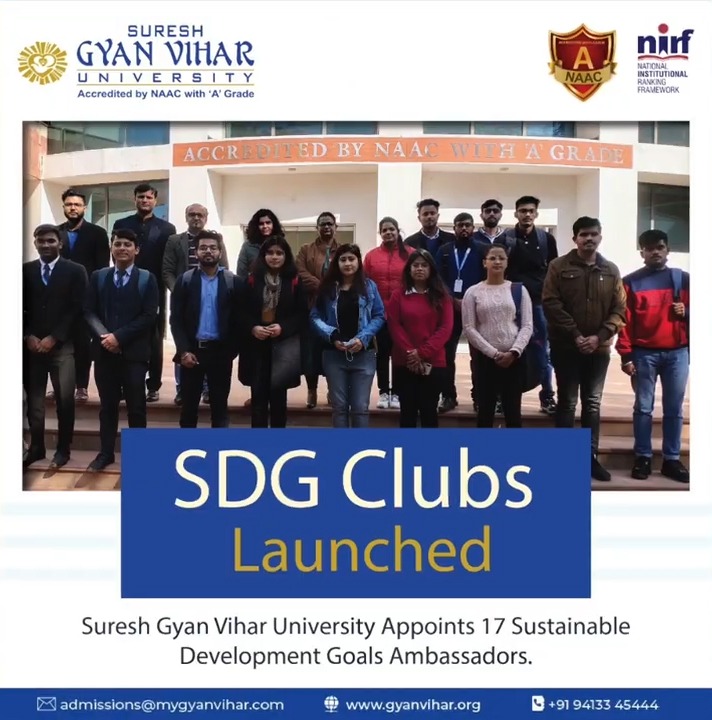 SDG Club launched at Suresh Gyan Vihar University
It is young students who will effect a change in the world. It is young students who hold the passion and power to bring about a difference. Therefore, BSG is working on establishing SDG Clubs in educational institutions with a heart to promote a culture of sustainability – strengthening the movement for sustainability and to establish respect for the dignity of all life in society by raising SDG ambassadors across the younger generation.
While the activities in the SDG Clubs are undertaken by the students (and faculty) themselves within their institute, BSG supports these Clubs by providing resource material on SDGs, training and guiding representative members of the Club on how to conduct the activities, and offering guidance and support for the smooth and regular functioning of these Clubs.
In case you'd like to initiate the formation of an SDG Club in your school/college, please write to us at sdg@bharatsokagakkai.org
List of SDG Clubs formed by BSG