26th October, 2023
Vadodara
Bharat Soka Gakkai (BSG) conducted yet another remarkable SOHA exhibition at Urmi School in Vadodara, Gujarat. This was the 90th exhibition conducted since 2021. This inspirational exhibition drew the participation of over 1,500 students and teachers, all united in their commitment to embracing Sustainable Human Behavior (SHB) as a fundamental lifestyle and contributing actively to global sustainability efforts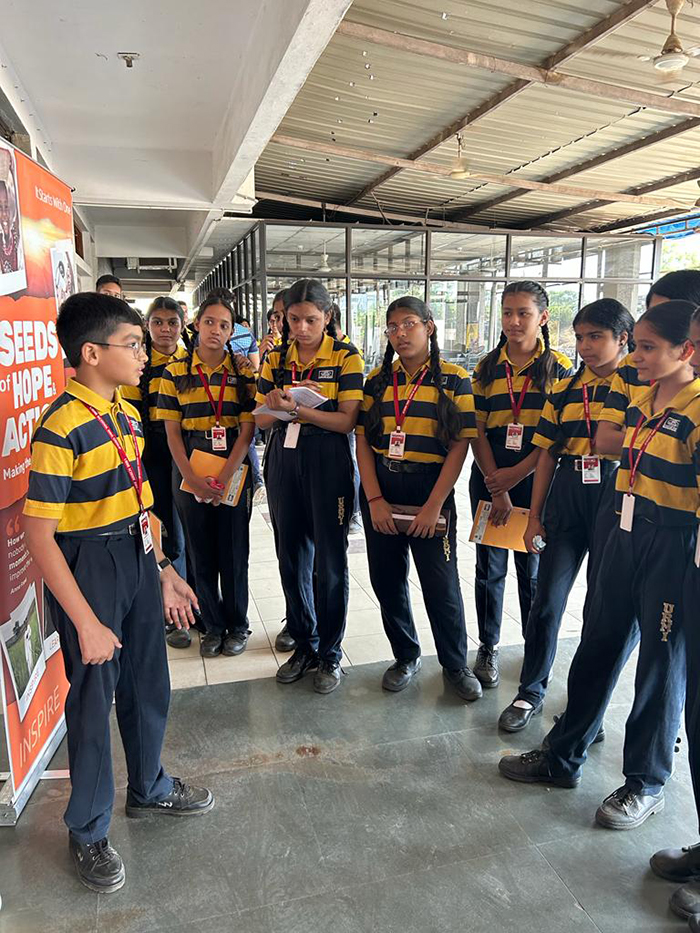 Divided into five segments, namely, "Inspire, Learn, Reflect, Empower, Act & Lead", the SOHA exhibition brings about various crucial aspects of fostering sustainability. The students of Urmi School took on the responsibility of explaining the exhibition panels with immense enthusiasm and dedication. This hands-on experience allowed them to gain a deeper understanding of the challenges associated with achieving the United Nations' Sustainable Development Goals (SDGs).
Visitors and attendees of the exhibition praised BSG for its thoughtful initiative in bringing this event to the community. They acknowledged the exhibition's effectiveness in raising awareness and sensitizing students to the importance of the SDGs. The teachers at Urmi School expressed their optimism for future collaborations with BSG for such sustainability educational initiatives.
The SOHA exhibition at Urmi School, Vadodara, served as a beacon of hope and education, inspiring young minds and encouraging everyone to take an active role in building a sustainable and better world.
You can catch a glimpse of the exhibitions here: