21st February, 2022
Suresh Gyan Vihar University, Jaipur
Seeds of Hope & Action' (SOHA) held in Suresh Gyan Vihar University, Jaipur
'Seeds of Hope & Action (SOHA): Making the SDGs a Reality' exhibition was held on 21st February 2022 at Surest Gyan Vihar University, Jaipur. Around 150 students and faculty viewed the exhibition.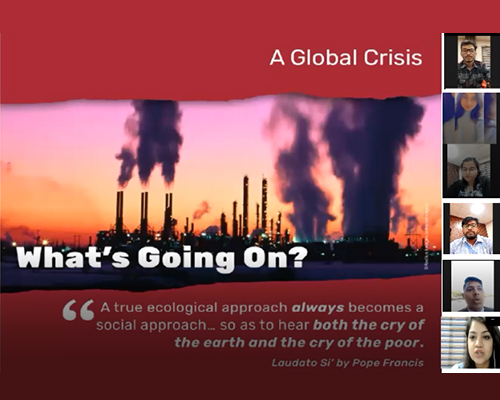 The exhibition is a joint initiative of the SGI and the Earth Charter International and it introduces a positive vision for sustainable living that can contribute to the realization of the Sustainable Development Goals (SDGs).
The exhibition started with an introductory video detailing the activities of BSG and SGI President Daisaku Ikeda.
A group of students from the SDG Club of the University presented the panels and elaborated on the panels and shared the need to achieve the Sustainable Development Goals (SDG) through individual actions. The students shared in detail about several SDGs and substantiated their presentation with relevant data and examples.
The exhibition concluded with a Question-Answer session in which students asked various questions and shared their perspectives on implementation of SDGs at an individual level.
Dr Ritu Gilhotra, President of SGVU, thanked BSG for organizing the exhibition and encouraged the students can become the source of great change.