21st March, 2022
Government Rehabilitation Institute for Intellectual Disabilities (GRIID), Chandigarh
Seeds of Hope and Action (SOHA) exhibition was held for the B.Ed. college students of Government Rehabilitation Institute for Intellectual Disabilities (GRIID), Chandigarh on 21st March 2022.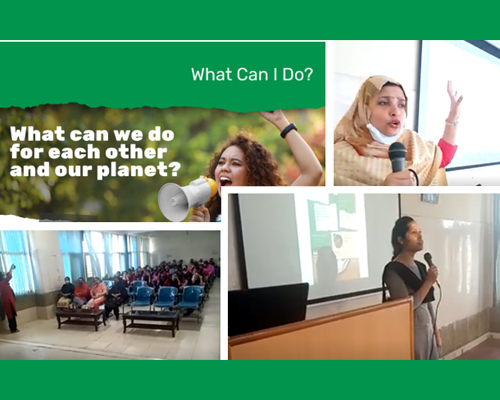 The exhibition was held in hybrid mode with several students viewing the panel presentation together and many others through who were connected online. Around 250 students and educators viewed the exhibition.
A few volunteer students presented the exhibition panels to their fellow students. The educators shared relevant data and examples to drive home the importance of caring for our environment and the role of youth in realizing SDGs.
The exhibition concluded with several students sharing the steps that they are going to take in their daily lives towards achieving the SDGs.