24th – 25th January, 2023
PSN College of Engineering & Technology, Thirunelveli
Bharat Soka Gakkai and PSN College of Engineering & Technology joined forces for a two-day exhibition extravaganza on January 24th and 25th 2023. The opening ceremony was a grand affair with the exhibition being unveiled to a crowd of eager students and faculty.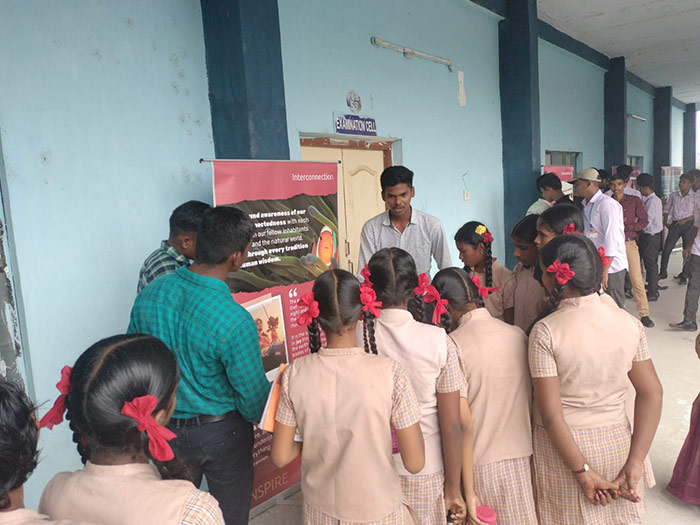 Student ambassadors took centre stage as they passionately showcased the various panels, overcoming language barriers and showcasing their commitment to a more sustainable world. Their messages were brought to life through vibrant rangolis, each representing one of the Sustainable Development Goals along with a desire to protect the earth.
Dr. Amirdha Sher Gill, Dean of the College, praised BSG for their efforts and looked forward to a long-lasting partnership to promote sustainability initiatives at the college.
The exhibition drew in over 500 visitors from the college and surrounding institutions, all eager to learn and contribute to a better world. The feedback was overwhelmingly positive, with attendees stating that the exhibition was a timely reminder of the urgent need for action towards sustainability. A step towards a greener future, one exhibition at a time!