19th August, 2023
New Delhi
The Bluebells International School in New Delhi showcased an inspiring SOHA exhibition on August 19, 2023. This exhibition, aligned with the school's monthly Parent-Teachers Meeting, captivated an audience of over 200 individuals, including students, parents, and teachers.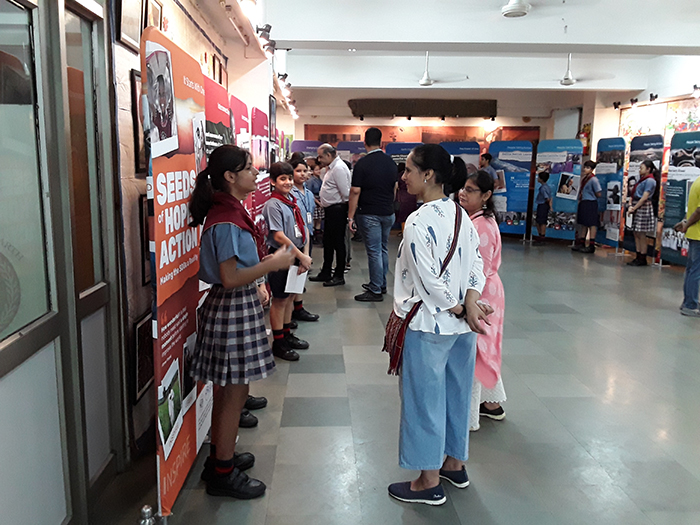 Enthusiastic students took the lead in explaining the exhibition's panels, each radiating a strong commitment to making meaningful contributions to sustainability in their daily lives. Their passion was evident as they engaged with the attendees, conveying the importance of individual actions in fostering sustainability.
A parent, deeply impacted by the exhibition's message of driving sustainability through everyday choices, commended the event. She noted its profound influence on the younger students, recognizing their potential to internalize and integrate sustainable practices into their routines. The school administration praised BSG for spearheading this impactful exhibition.
A glimpse of the exhibition can be seen below.