12th – 13th May, 2023
Darjeeling
On the 12th & 13th of May 2023, the Bharat Soka Gakkai (BSG) held another Seeds of Hope and Action (SOHA) Exhibition at the St. Joseph's School, North Point, Darjeeling. This was the 54th SOHA exhibition organized since 2021. The event attracted over 300 students, parents & teachers. Visitors from nearby schools, colleges and social organizations, also attended the exhibition, intrigued about the concept of sustainable human behaviour (SHB) as a way of life.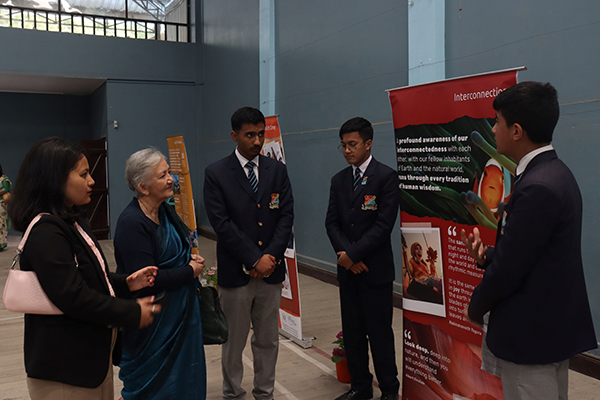 The exhibition kicked off with a screening of the "BSG for SDG" film. The film showcased the importance of SDGs and how sustainability is the need of the hour. This inauguration ceremony left the audience to think and reflect about their actions.
The exhibition itself was delightful, with 25 panels describing the "Power of One" and showcasing various actions taken by individuals towards achieving the SDGs. The students of the school very enthusiastically presented the exhibition panels.
All the visitors appreciated the students for their efforts, and BSG for this initiative to organize the exhibition.
A few pictures are provided here.