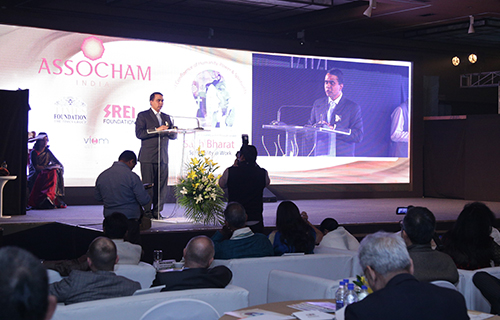 BSG Chairperson Vishesh Gupta addressing the audience at Sach Bharat Conference
Renewing its commitment to establish a value-based society, BSG chose to join the SACH Bharat Conference held in the Capital over December 22-23, 2015.
BSG Chairperson Vishesh Gupta was invited to speak on 'Minimum Governance, Maximum Self-governance' at this conference that focussed on spirituality and work. Organized by ASSOCHAM and supported by the SREI Foundation and the Times Foundation, the conference had Indian and international speakers from all walks of life.
International visitors from the USA, Indonesia, Malaysia, Qatar, and Dubai participated in the Summit. Representatives from leading corporates, Government and Non-Government Organizations like UNGCI, GRI, & UNICEF also participated.