19th February, 2022
IES Management College and Research Center, Mumbai
Seeds of Hope & Action' (SOHA) held in IES Management College and Research Center, Mumbai
The Exhibition 'Seeds of Hope & Action (SOHA): Making the SDGs a Reality' was held at IES Management College and Research Center, Mumbai on 21st February 2022. The exhibition was viewed by around 75 students and faculty.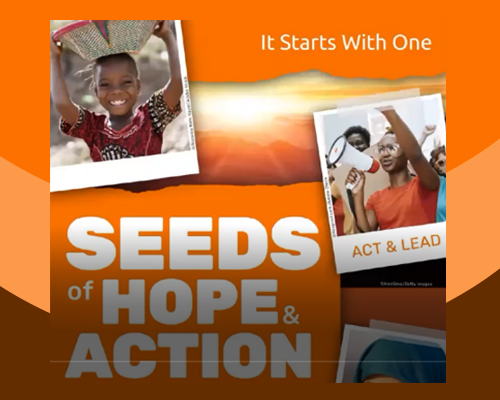 A group of 12 students from IES gave a detailed presentation on the panels and shared their own vision of a sustainable world. The presentation was followed by an interactive QnA session.
This SOHA exhibition introduced the importance of sustainable living so that we can contribute to the realization of the SDGs. Effective communication of important concepts related to sustainability and and how they are the key to furthering humanity's efforts to fulfill the SDGs was aided by several case studies of individuals from around the world who strove to bring about a positive change in their communities.
The purpose of the exhibition was to raise awareness amongst the youth about the 17 Sustainable Development Goals proposed by the United Nations. In addition, the panels conveyed the message of hope and the power of one single individual.
Ms. Sushma Karwa, Faculty IES, thanked BSG for organizing the exhibition and shared her own views on the importance of Sustainable living.