25th April, 2022
Hill Spring International School, Mumbai
The SOHA exhibition is a joint initiative of the SGI and the Earth Charter International and it introduces a positive vision for sustainable living that can contribute to the realization of the Sustainable Development Goals (SDGs).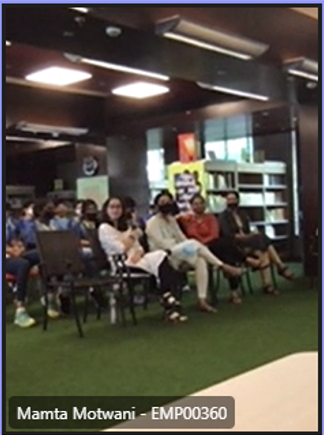 The exhibition was organized by Hill Spring International School, Mumbai, in association with BSG. The exhibition was viewed by around 60 students of Grade 8 and 9 from the school.
The panels were shown in a presentation format (within the school premises) in 2 separate sessions. A group of students volunteered to explain the panels and kept the audience engaged and asked for inputs and ideas as they presented the panels.
The students participated actively and shared the importance of the role of youth and our daily actions in addressing the global issues that confront the world.
Ms.Mamta Motwani (Faculty), extensively supported the students in the presentation. She thanked BSG for organizing the exhibition and encouraged the students to envision a better world.