Published by/ Date:
Business World/
13th June 2022
Tell us about Bharat Soka Gakkai?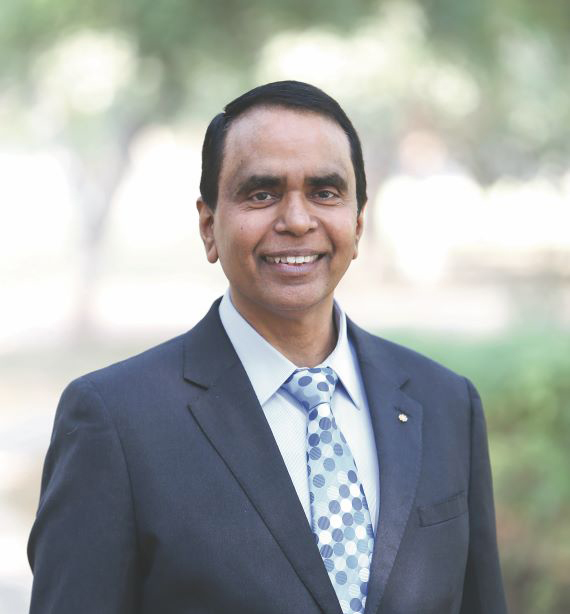 Bharat Soka Gakkai (BSG) is the Indian affiliate of Soka Gakkai International (SGI), a global association of grassroots organizations that seeks to promote the values of peace and respect for all people. SGI comprises of more than 12 million members spread across 192 countries and territories.
Established in 1986, BSG is working towards the goal of creating a New Age in India and a New Global Civilization by focusing on "empowering individuals".
Today BSG has over 2,70,000 members spread over 600 towns and cities across India. Drawing inspiration from each other, BSG members engage in their 'human revolution', or inner transformation in all areas of their life with a belief that a fundamental change in a single individual can bring about a great transformation in society.
The word 'Soka' in Soka Gakkai means 'Value Creation' and 'Gakkai' means organization. Members of BSG create value each day by initiating inspiring actions in their daily life to build a peaceful and sustainable world. At the heart of all these efforts is the belief that every individual has an inherent potential for goodness. Each one of us have within us the ability to overcome any problem or difficulty that we may encounter in life.
BSG's philosophy of Humanism is based on respecting the preciousness and dignity of each life and is intrinsically aligned with the United Nations Sustainable Development Goals, which focus on 'leaving no one behind'.
What are the various activities done by BSG?
BSG engages in various activities around the three pillars of Peace, Culture and Education. The driving force behind all these initiatives is the spirit of 'heart-to-heart' dialogue as emphasized by SGI President Daisaku Ikeda.
We have been promoting Peace by organising Peace symposiums since 2004. These Symposiums are based on President Ikeda's annual peace proposals and focus on varied themes like 'Youth taking the lead', "Women's Empowerment", Cherishing the Elderly, Building a Sustainable world, promoting Humanistic Education etc. These symposiums are held across India and many leading thinkers, educators and prominent personalities have participated in these symposiums and shared their perspectives. This series of symposiums is titled 'Dialogue in Action: Empowering Humanity'.
BSG also promotes Cultural Activities. BSG Arts Division, comprising of professionals in the field of music and performing arts, participate in various cultural activities to bring people together through the canvas of the stage and spread the message of happiness, peace and sustainability. We also organise exhibitions on 'Building a Culture of Peace' and 'Human Rights Education' which focus on the 'Power of ONE'. The exhibition titled 'Seeds of Hope and Action', which highlights the importance of achieving the SDGs has been viewed by around 30 schools and colleges in just over a year.
In the field of Education, BSG has been working on fostering and raising educators across institutes who focus on imparting 'humanistic education' to all, which has a special focus on the 'happiness of the individual'. One area of particular focus is 'Soka Education', based on the vision of the founding presidents of the Soka Gakkai -Tsunesaburo Makiguchi and Josei Toda.
BSG has conducted a range of interactive activities, including discussions and seminars in various schools and colleges. In addition, Campus groups and Peace Clubs have been initiated in several leading educational institutions to provide a platform to the students to learn from each other and create a shared vision for building a better future together. Within the Peace Club the students engage in activities like group discussions, story-telling and presentations. Interactive workshops to introduce and inculcate in students the importance of perspective, the power of choice, and positive values to lead a contributive life etc. have also been held.
BSG has also initiated a campaign to achieve the UN-led SDGs (Sustainable Development Goals) by 2030. As a part of this campaign, we have promoted a slew of activities amongst the BSG membership, under the banner 'Towards 2030: Achieving SDGs through Sustainable Human Behaviour'. We have been encouraging our membership to believe in the power of one individual's actions by introducing several short videos and essays on SDGs to spread greater awareness. We have also launched a bi-monthly BSG 'SUSTAINABLE' Newsletter. Each issue is based on a specific theme such as "Youth and Sustainability", "Women Empowerment and Sustainability", or "Climate Change" etc. We have also been organizing monthly 'SDG Day' meetings for our members, where several prominent speakers have shared their efforts on the actions they have been taking at the grassroots level to transform the world.
We will also be launching a 'BSG for SDG' mobile app and website shortly. The app will serve as a platform for people across the world to enhance their understanding on the SDGs, and share their individual action on the SDGs
Based on the core spirit of SDGs to 'leaving no one behind', BSG joined hands with Jaipur National University (JNU) to institute the 'Change Maker Humanity Award'. This was initiated to honour unsung protagonists in the fields of education, medical and community healthcare and social services, especially during the Covid pandemic. The award ceremony was held in March 2022.
All These activities of BSG under the pillars of Peace, Culture, Education and Sustainability are strengthening the awareness and resolve of common people to create a better world
In your view, how can we build a more resilient society post-Covid?
This is a very pertinent question.
Covid affected every individual's life either directly or indirectly. My heart goes out to those who lost a loved one to the pandemic. There is nothing more tragic than loss of a life.
In his 2022 Peace Proposal titled, 'Transforming Human History: The Light of Peace and Dignity', President Ikeda says, "It has even been suggested that history will be demarcated into pre- and post-COVID periods. While it is undeniable that the pandemic represents an unprecedented threat, when we consider the events and trends that mark historical periods, it is equally clear that we cannot allow this story to be one only of devastating loss undergone and endured. I say this because I firmly believe that the key factor determining the direction of history will prove to be we humans ourselves, and not a virus."
There are 3 major points for humanity to ponder in our pursuit of building a resilient society:
1. We all are interconnected: We need to realize that our lives are not possible without the support of many others and the proper functioning of society. We can only realize deep joy and fulfilment in our lives through our connections with others.
2. One person's suffering affects others: The pandemic has made us aware that the problems of the world are deeply and mutually connected; Even though people might be suffering in another corner of the world, that suffering will quickly find their way to our local communities.
3. Grief is universal in nature: That the grief of suddenly losing a loved one, losing one's livelihood and the consequences are the same for people in any country. The tragedy is in its essence the same
I believe that a resilient society will be built on a spirit of shared concern for both self and others. A resilient and happy society can only be built when we feel the pain of others as our own.
In the teachings of Buddhism, we find the following passage:
"When one lights a torch for someone at night, one brings light not only to another person but to oneself as well. Likewise, when one livens other people's complexions, one livens one's own too, when one gives them strength, one gives oneself strength too, when one prolongs their lives, one prolongs one's own life as well."
This year marks seven years since the adoption by the UN of the Sustainable Development Goals (SDGs) with their target year of 2030. As we rebuild our societies, post Covid, it will be crucial to go back to the core spirit of the SDGs—the determination to leave no one behind—and build a society where all can savour the joys of being alive.
How do we live in Peace when there is so much conflict and negative news surrounding us?
Peace is the universal wish of humankind. But where is the key to peace to be found, especially in such times?
The American peace scholar Elise Boulding once said that "peace is not only about taking action in times of danger, but also about assisting each other in daily life. Peace, in other words, is not some distant dream, but a reality that starts where we are right now.
This way of thinking prompts us to realize that Peace is not the absence of conflict but a state of our own lives within.
I would like to suggest a short list of actions we can take in our daily lives to live in Peace:
1. Focus on 'Changing myself First':
Each one of us must find his peace from within, which is unaffected by outside circumstances. If 'the pursuit of peace within' is the focus, we can be always peaceful.
2. Overcoming inherent dislike for people who are "different than us":
The idea is to transform the suspicion and dislike for others, that reside in our hearts, to compassion and trust. The path to lasting peace is not a distant dream. People are the ones who start wars and create peace. That's why the most fundamental way to peace is to focus on reverence for all life and build a Peace fortress in the hearts of people everywhere.
3. Cherish and praise even one young person in your environment:
No matter what the state of society be, each of us can contribute to peace in our respective environment. We can do this by encouraging just one young person and enabling them to realize their potential. One person inspiring another, transcending all differences—this is the basis of changing society at the most fundamental level.
Just as Gandhiji said, "If you want real peace in the world, start with children."
We are so busy in our lives with work, home, and social commitments etc. How can we take out time to help others become happy?
One of the universal elements that all of us possess equally is time and there are only 24 hours in a day. But each of us owns those 24 hours. Our sense of achievement and satisfaction in life comes down to how effectively we use those 24 hours. In other words, our life is a struggle against the limitations of time.
In my view, its not that we need to take out tome to help others. On the contrary, when we help others, we seem to have more time as we become happier and thereby become more efficient.
I want to share a few perspectives and thoughts which can help us 'create more time':
Everything starts from NOW. The past no longer exists. The future isn't here yet. All that exists is this present moment. In Buddhist text, we find the phrase – 'Now is the last moment of one's life'. This phrase urges us to put our entire being into the present moment. It means living each day wholeheartedly to create value in our lives and be of service to others.
Win in the morning: A good start in the morning and a regular and healthy lifestyle are indispensable to making each day productive and fulfilling. Winning in the morning, getting off to a good start, leads to a productive day and puts you on a path to solid progress
Don't be late: Those who value time are more efficient. By being punctual we set an example for others. By valuing others' time, we show respect.
Challenging inertia: Look out for warning signs. These include having vague goals, being prone to complain; lacking enthusiasm and gratitude; being lax at one's job; being forgetful etc. When we challenge inertia, we create energy to do more and accomplish more.
Regarding 'time,' 3rd US President Thomas Jefferson once said, "No person will have occasion to complain of the want of time who never loses any. It's wonderful how much may be done if we are always doing".
What is your idea of youthfulness?
While many may associate youthfulness with one's age and physical ability, but I feel youth is not determined by either of these.
Youthfulness is about the inner realm of our lives. It is reflected by the passion with which we live, the enthusiasm with which we seek, and the energy with which we move forward in our lives.
In my view, there are 3 main factors which determine one's youthfulness-
1. A spirit of challenge: Life is full of unexpected difficulties and obstacles; it is a struggle against complacency and stagnation. Those who keep moving forward challenging their limitations are never defeated. We all know that everything around us in constantly changing. Change is the only constant. That's what makes it so important for us to rise boldly to every challenge and help others do the same. Those who can do so with tenacity are ever youthful.
2. A spirit of learning: In continuation of the above point, a spirit to seek and develop oneself is crucial. It is said that we use only a part of our entire brain's capacity at any point. Someone who asks more/thinks more/learns uses more brain cells. Therefore, I feel one who is constantly looking to discover new realities, open new roads forever remains youthful.
3. A spirit of open dialogue: The third factor is to carry a spirit of open dialogue. With open dialogues, we expand our circle of friendship, empathy, and trust. Steady efforts to engage in sincere dialogue in our homes, workplaces, communities, and the world at
large, helps us to develop warm human ties and understand people's hearts. A heartly 'Good Morning' or a 'Namaste' or just a bright smile to those we meet can go a long way in developing and sustaining our youthfulness.
Today, many are concerned by what they perceive as the growing danger of division around the world. For that very reason, I think it's crucial to reach out others based on respect for others, transcending all differences. Through one smile/one greeting/one dialogue.