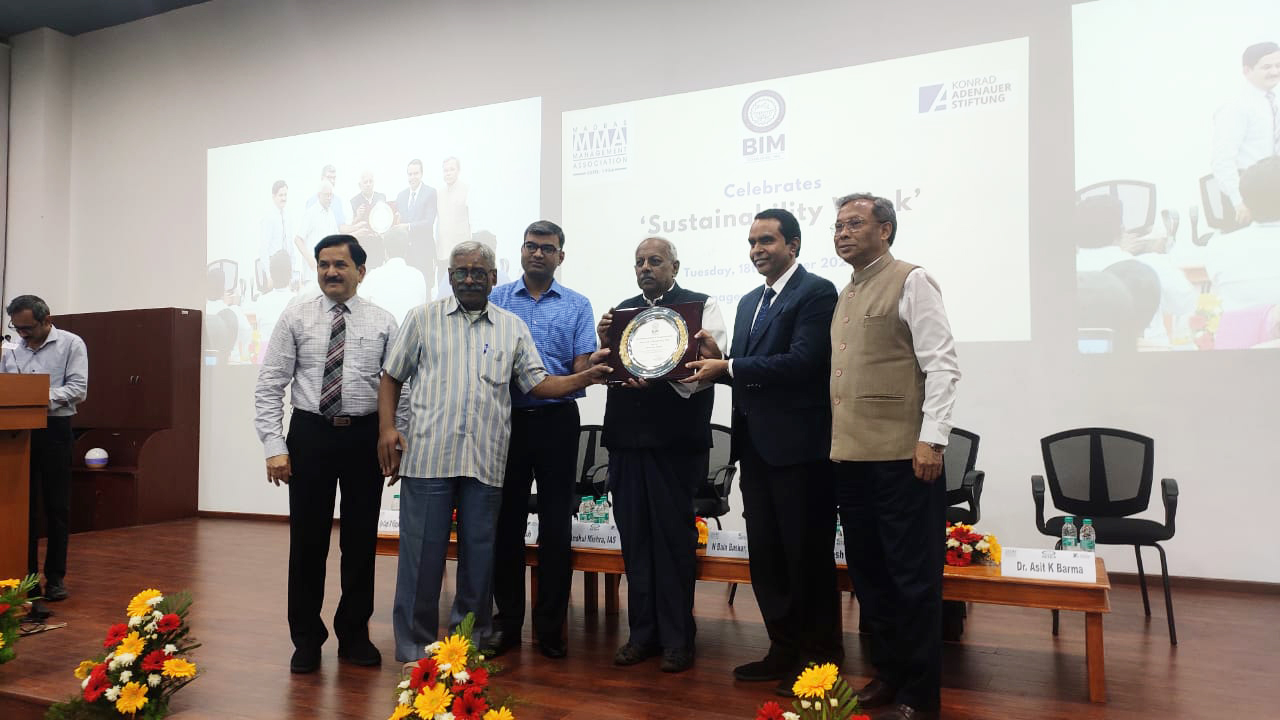 BSG has been conferred the BIM Innovation in Sustainability 2022 Award, for its initiatives in sustainability, especially the BSG for SDG initiative and the BSG for SDG Mobile App. The Award is instituted by the Bharathidasan Institute of Management (BIM), Trichy to recognize efforts and initiatives in the field of sustainability. BSG was conferred the Award in a function held on 18th October 2022 at the Madras Management Association (MMA), Chennai, in the "Sustainability Week" forming part of the "Tamil Nadu Chief Minister's Fellowship Program" jointly instituted by BIM and the Government of Tamil Nadu.
The function was attended by various dignitaries such as Shri Anshul Mishra, IAS and Member Secretary, Chennai Metropolitan Development Authority, members of the Board of the BIM, members from the Madras Management Association, students of the fellowship program and BSG members.
The Award was received on behalf of BSG, by BSG Chairperson Mr. Vishesh Gupta. Also representing BSG was All India YWD Chief, Ms. Shruti Nangia. Mr. Vishesh Gupta also addressed the gathering on the importance of Sustainable Human Behaviour to achieve the SDGs. Ms. Shruti Nangia explained and presented the BSG for SDG App.
To view the entire event, please visit: https://www.youtube.com/watch?v=u_8uuJuYNqc