22nd December 2022
DIAF, New Delhi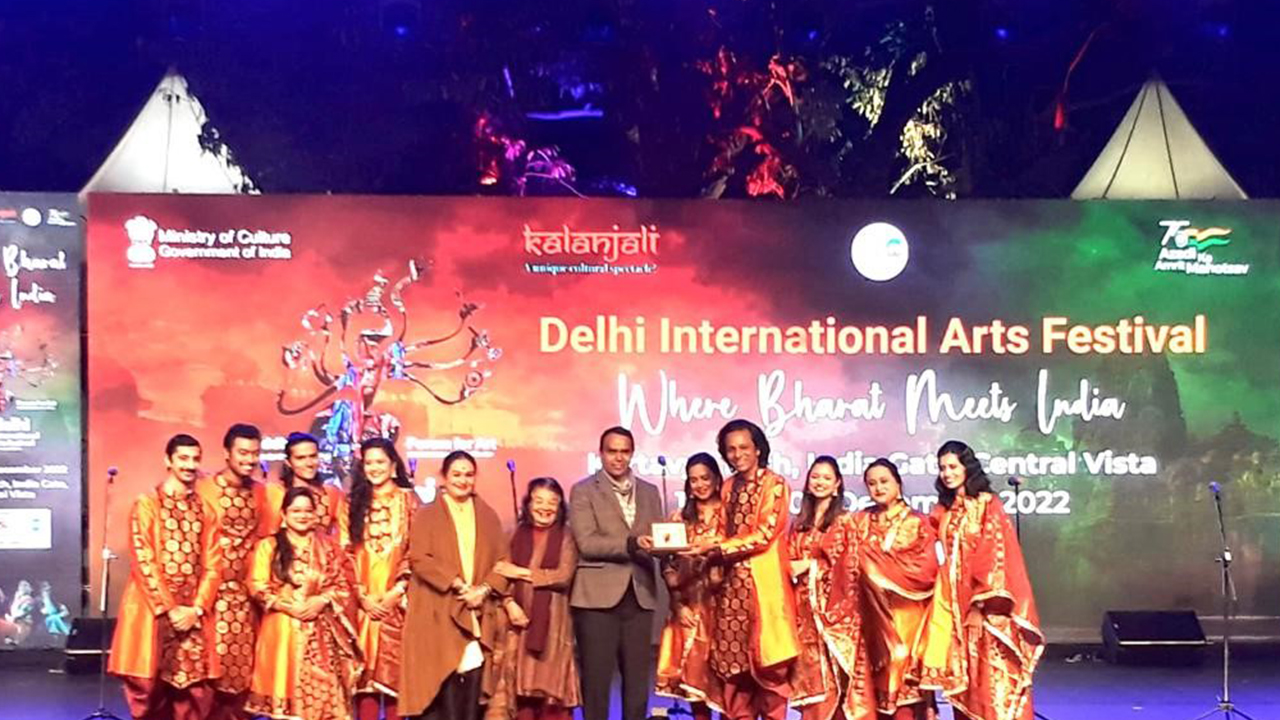 BSG Arts Division performed in the prestigious Delhi International Arts Festival (DIAF) on 22nd December 2022.
10 singers from the Arts Division presented five songs, starting with a medley of 'Vande Mataram & Eklo Cholo Re'. This was followed by rousing renditions of Raag Malhar, Dr. Bhupen Hazarika's 'Bistirno Dupare' glorifying the Ganges river and a Tamil folk song titled 'Raasaathi' composed by Mr. A.R. Rahman. The performance concluded with a powerful rendition of 'Charishnu' (composed by Pt. Madhup Mudgal) to signify great momentum. Everyone present appreciated the performances as being power-packed and uplifting.
BSG Chairperson Mr. Vishesh Gupta was the Chief Guest for the occasion. In his address, he shared that there is an artist in every individual, which comes out when one is happy. He further shared that art & culture is an expression of one's inner joy, and that art is a universal language which unites people irrespective of their ideologies.
Other notable luminaries who graced the occasion were, the Ambassador of Lithuania, Her Excellency Madame Diana Mickeviciene, Councillor from the Embassy of Palestine, Dr. Abed el Razeq Abu Jazer, Padma Shri Ms. Prathibha Prahlad and Ms. Aruna Vasudev, noted critic and scholar of Indian cinema.
A few photographs of the event are attached.