21st April 2022
Birsa Agricultural University (BAU) Ranchi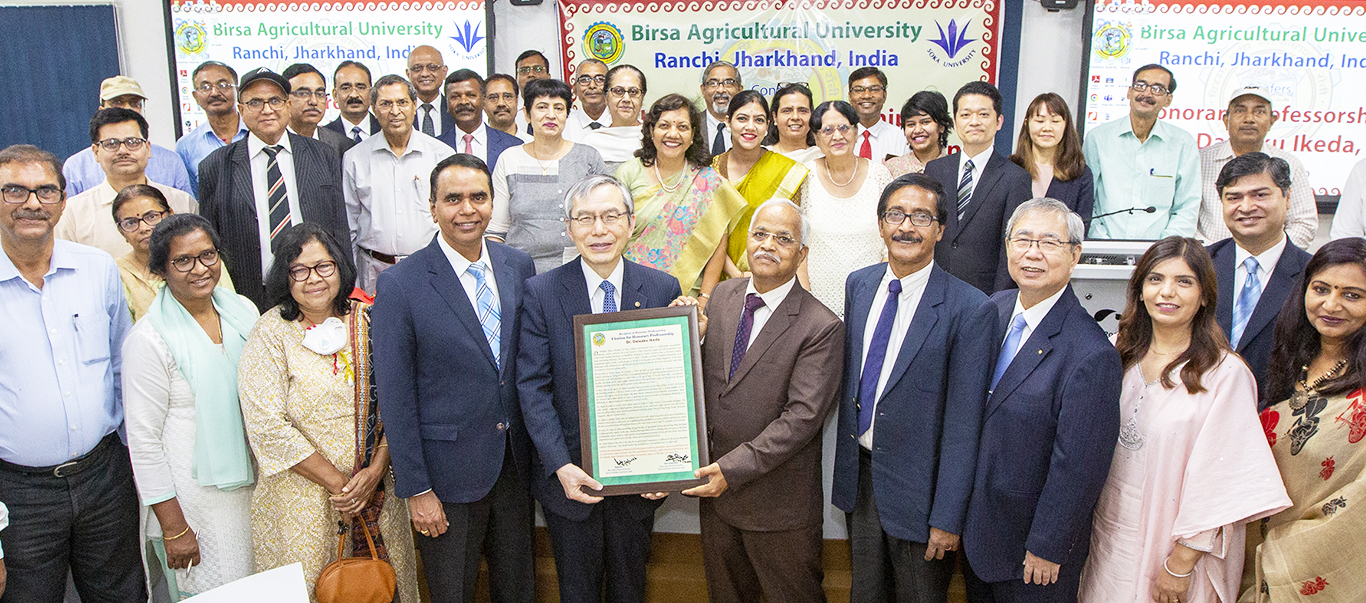 Report
Birsa Agricultural University (BAU), a leading State University in Ranchi, Jharkhand, conferred Honorary Professorship upon SGI President Daisaku Ikeda to honour his outstanding contributions in the field of green revolution, global peace, and a new global humanism.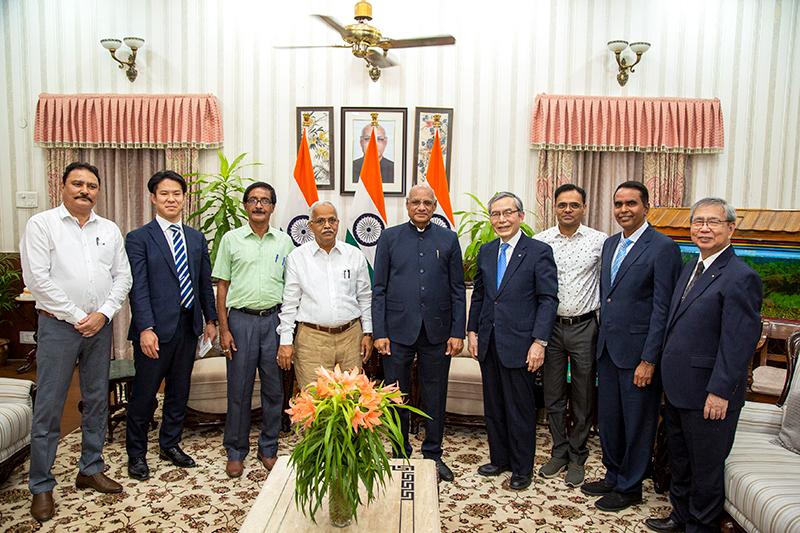 This is the 399th academic honour (19th from India) conferred on President Ikeda.
The Professorship was received on President Ikeda's behalf by Prof. Yoshihisa Baba, Former President of Soka University of Japan in a ceremony held in BAU campus on 21st April 2022. Representing BSG at the conferral were BSG Chairperson Mr. Vishesh Gupta, Hony. Dy. Chairperson, Dr Akash Ouchi, and All India WD Chief, Ms. Rashi Ahuja.
The Honorary Professorship was bestowed by Vice Chancellor Prof. Onkar Nath Singh and Registrar Dr. S Chattopadhyay at a special program organized by the University.
The visiting delegation also met the Hon'ble Governor of Jharkhand, Shri Ramesh Bais, who is also the Chancellor of the University, and conveyed President Ikeda's regards to him.
The ceremony in BAU, Ranchi was attended by around 50 people including 10 BSG members from Ranchi and Jamshedpur. The audience included Executive members of BAU and faculty members.
The following links, which also include press coverage, provide a glimpse of the event: