"Education at its best is a process of liberation from prejudice, which frees the human heart from its violent passions. It is through education that young people can be delivered from powerlessness, from the burden of mistrust directed against themselves. And those who have learned to trust in themselves are then naturally able to believe in the latent capacities of others."
Daisaku Ikeda
Why Education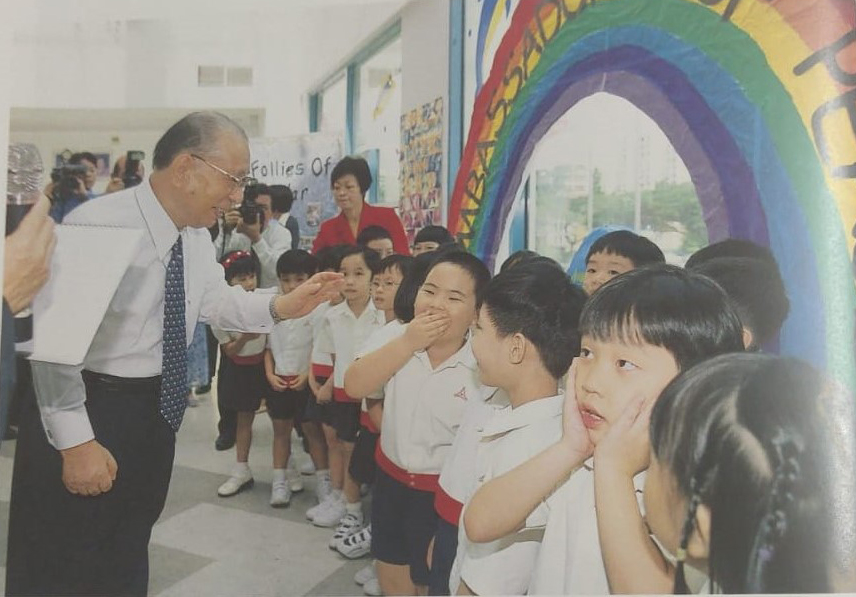 President Ikeda with students at the Singapore Soka Kindergarten, November 2000
Source: Photo Album – In pursuit of peace, p.48
Ikeda regards education as humanity's most important undertaking. "No undertaking is more valuable, more sacred," he writes. The education championed by Ikeda is that which places foremost value on the growth and happiness of students.
To advance such education, Ikeda has established schools and educational institutions worldwide based on the Soka, or 'value creating' educational philosophy of Soka Gakkai founder Tsunesaburo Makiguchi.
Makiguchi was an educator and school principal and had taught at various Japanese schools throughout his life. He was regarded as an exceptionally kind and beloved teacher and his theory of value creating education was revolutionary for his times.
Soka education is based on a belief in the infinite potential of every individual. Rooted in a profound respect for human life, it seeks to nurture courageous people of wisdom who can contribute to the realization of a peaceful world.
Makiguchi's closest disciple was Josei Toda, who was also an educator and who had later taken the young Daisaku Ikeda under his tutelage. Therefore, for Ikeda, making contributions to the field of education was not just about creating a culture of peace and respect for all, and about providing a holistic form of education to the future generation, but also, it was a way to repay his debt of gratitude to his mentor Josei Toda, and to his mentor's mentor Tsunesaburo Makiguchi, and to realize their common vision.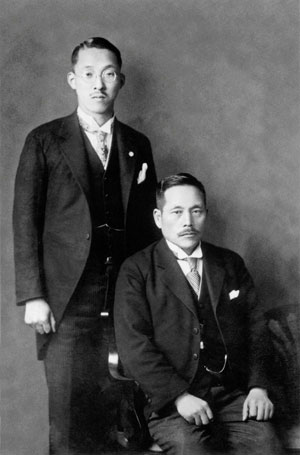 Source: https://www.tmakiguchi.org/biography.html
"Education is in no way limited to classrooms, but is a mission that must be undertaken and realized by human society as a whole. We must now go back to the original purpose of education–children's lifelong happiness–and reflect upon the state of our respective societies and our ways of living.
Daisaku Ikeda
In the years 2000 and 2001, in addition to the annual peace proposals, Ikeda also authored two educational proposals, titled (i) Reviving Education: The Brilliance of the Inner Spirit (2001), and (ii) Building a Society That Serves the Essential Needs of Education: Some Views on Education in the Twenty-first Century (2000)
In these proposals, Ikeda explores a fundamental change in perception from the idea of education serving the needs of society to that of a society that serves the essential needs of education. He stresses that learning should be seen as the very purpose of human life–that which makes human beings truly human–rather than simply a means to an end. In contrast, treating education as a means rather than an end reinforces a utilitarian view of human beings. As he says, "A certain type of personality, not the full development of personality, has been sought, as if casting individuals from a uniform mold."
In 2002, on the occasion of the World Summit on Sustainable Development, Ikeda issued a proposal titled The Challenge of Global Empowerment: Education for a Sustainable Future (July 2002), in support of the establishment of the United Nations Decade of Education for Sustainable Development, which was launched in 2005.
Explore Education Proposals by
Daisaku Ikeda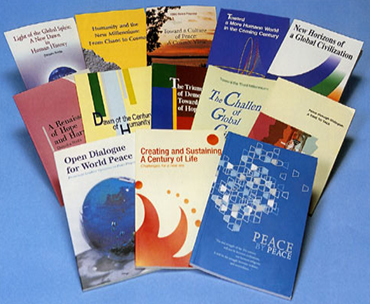 Source: https://www.bharatsokagakkai.org/sgi-president-ikeda/peace-proposals/
Education Initiatives by BSG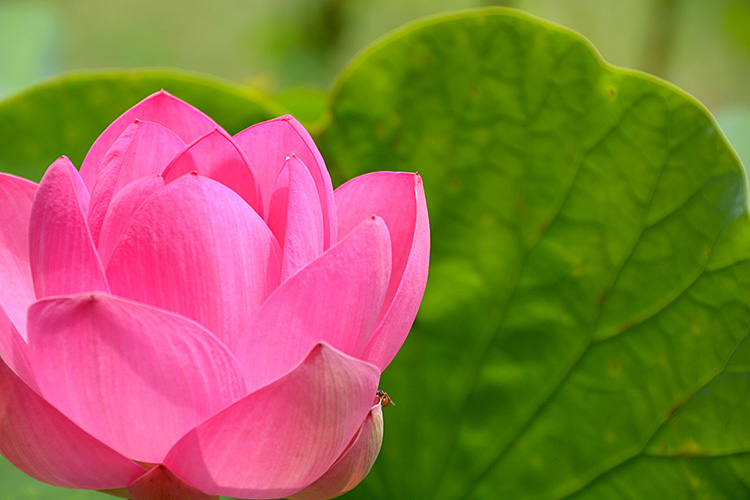 Source: https://www.daisakuikeda.org/nature/photos/flowers/
The educational initiatives undertaken by Bharat Soka Gakkai (BSG) are all centered on the belief that every single individual possesses within them infinite potential and, every single individual can make a difference in society if they are empowered and fostered with the right value system. Therefore, all activities undertaken by BSG are focused on eradicating disbelief from the lives of ordinary people, and supporting them in seeing the inherent goodness of not just their own life, but the goodness in the lives of all others. This is based on the premise that when people recognize that we are all the same, and we all have the same potential to do good, it helps to overcome our differences and unites people to work for the common good of society. This is the very heart of 'Soka Education' or 'humanistic education' that BSG focuses on, which has a special focus on the 'happiness, and holistic growth & development of the individual'.
The more than 6,000 Education Division members of BSG who are spread across the country have been learning this spirit of humanistic education through BSG activities and are further imparting this spirit to their students and colleagues in society with a heart to foster and raise the most compassionate and well-rounded individuals across institutes.
BSG Education Division members have conducted a range of interactive activities including discussions, webinars, workshops, exhibitions, seminars in various schools and colleges, literacy programs for the underprivileged, and book donation drives. In addition, Campus Groups, SDG Clubs and Peace Clubs have been initiated in several leading educational institutions to provide a platform to the students to learn from each other and create a shared vision for building a better future together.
Besides these activities, a large collection of books authored by Ikeda on peace can also be found at the Indira Gandhi National Centre for the Arts (IGNCA) in New Delhi. IGNCA has dedicated a section of its library to publications on 'Building a Culture of Peace'.
Learn more about BSG's Educational Initiatives

Source: https://www.daisakuikeda.org/nature/photos/flowers/