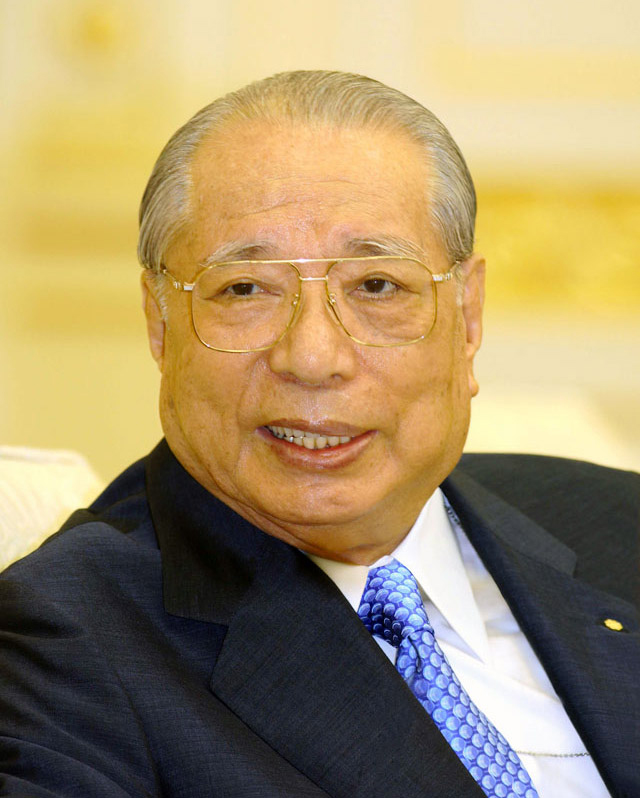 Source: https://www.daisakuikeda.org/main/profile/bio/bio-01.html
Daisaku Ikeda (born on 2nd January 1928), is a peacebuilder, Buddhist philosopher, educator, author and poet. He is also an avid photographer with a particular love of scenic landscapes and natural beauty. As third president of the Soka Gakkai – a lay Buddhist organization in Japan, founding president of the Soka Gakkai International (SGI), and founder of several international institutions promoting peace, culture and education, he has dedicated himself to bolstering the foundations of a lasting culture of peace.
Biography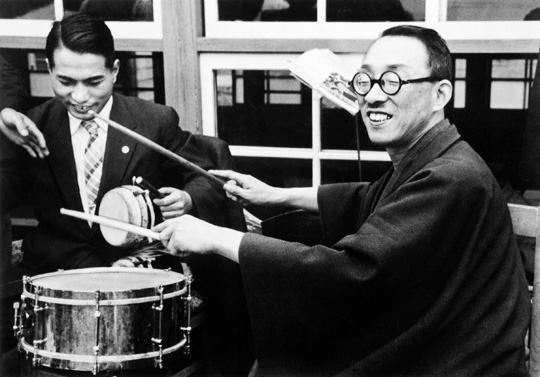 Daisaku Ikeda (left) with Josei Toda, 1956
Source: https://www.joseitoda.org/religious/mentor_disciple.html
Daisaku Ikeda was born in Tokyo, Japan, on January 2, 1928, to a family of seaweed farmers. He lived through the devastation of World War II as a teenager and witnessed its senseless horror, which left an indelible mark on his life. His four older brothers were drafted into military service and the eldest was killed in action. These experiences fuelled his lifelong quest and passion to work for peace and people's happiness, tackling the underlying causes of human conflict.
In 1947, at the age of 19, he met his mentor and spiritual guide Josei Toda (1900–58), who was an educator and leader of the Soka Gakkai. Challenging poverty and ill health, he continued his education under the tutelage of Toda, who became his mentor in life.
In May 1960, two years after Toda's death, Ikeda, then 32, succeeded him as the third President of the Soka Gakkai. He dedicated himself to encouraging the group's members in their efforts toward personal transformation and societal contribution. Under his leadership, the movement began an era of innovation and expansion, fostering individuals committed to the promotion of peace, culture and education. On January 26, 1975, Ikeda founded the Soka Gakkai International (SGI), a global association formed to link independent Soka Gakkai organizations around the world.