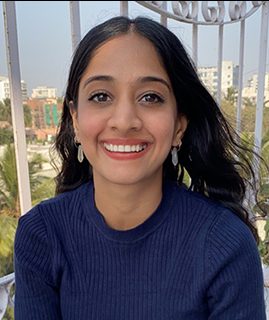 Believing in the Power of One!
In my previous job I observed wasteful use of resources. This did not feel right. Instead of letting mountains of single-sided printed paper to be discarded, I would take this paper home and reuse the blank sides as personal notebooks and diaries. As part of consumer research, fresh bread and sauce would be purchased, but most of it would go to waste. After a 12–16-hour workday, I would pack the sandwiches and distribute them to those in need. At times I doubted whether this little effort on my part would help make a difference, but then I would remind myself of the 'power of one'.
I have realized the 17 SDGs are not just an agenda for big organizations or governments but must also be accomplished by us in our daily lives. I do simple things like carry a metal straw and a shopping bag with me at all times and use a newspaper to clean up after my dog rather than plastic bags. I also wondered what I could gift to my friends for their birthdays that could be of enduring value. Holding on to President Ikeda's beliefs "Planting a tree is planting life", my friends and I decided to gift trees to each other, and we have supported the plantation of 23 trees this year.
Another friend of mine sponsored a young girl's primary education for a whole year as my birthday gift. From mindfully shopping to supporting our domestic help with medical and other aid they require; it becomes clearer to me daily that the SDGs can be realized through wise daily conduct and action. Through my own life, I am determined to inspire many fellow youth to make the SDGs a reality through their own enthusiasm and action.