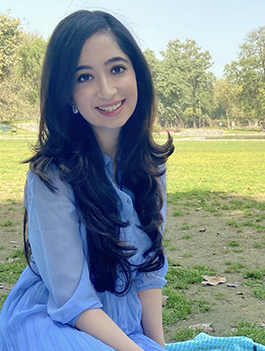 Advocating for Mental Health as a Human Right
Encouraged by SGI President Daisaku Ikeda on how a strong mental state exerts a positive influence on the body, I aligned my personal goals with 'SDG3: Good Health and Wellbeing', which recognizes mental illness as a major challenge towards sustainable development and launched an online mental health initiative titled 'Unashamed'. With a focus on education and community engagement, we empower individuals to eliminate the shame attached to mental health. Our knowledge-based content has encouraged many youth to have dialogues with their peers and seek professional help to overcome their personal challenges. One of the aims of this initiative is to make mental health resources more accessible to all strata of the society, including through training workshops and providing treatment at a minimal cost. We are in the process of developing an online system which advances this goal.
As a lawyer, I also noticed the lack of legal representation for mentally ill patients. In addition, both patients and caregivers are often oblivious to the rights available to them under law. Towards this, I have centered my Masters' thesis on analyzing our domestic mental health laws to determine whether mental health is recognized as a fundamental human right and suggest possible reforms, in case of any gaps. I am also developing an online database of lawyers under our mental health initiative to offer legal services to such patients and caregivers.
Appreciating my knowledge in a class where I discussed themes from President Ikeda's Peace Proposals, my professor, who is a pioneer with the UN, has invited me to contribute to his publications on strengthening and reforming the UN and its agendas. Our research forms part of 'SDG16: Peace, Justice and Strong Institutions', which focuses on building effective inclusive institutions at all levels. I will strive my utmost to accomplish SDG3 and SDG16 towards 2030.