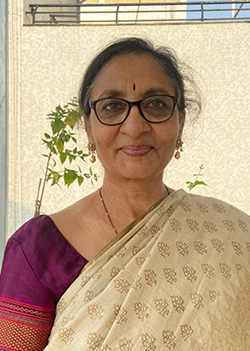 Turning Waste into Black Gold
In October 2020, I joined a group of volunteers of young students and professionals taking action towards climate change through composting kitchen waste. Within a week, I was able to collect 150kg of waste to be turned into compost. Soon, my neighbor joined me in this initiative, and we started collecting waste at his composting pit. We learned about community composting and started holding awareness building workshops and meetups on 'waste to value'. By January 2021, we were able to start donating ready compost to the households who had given us their kitchen waste.
Soon as a group of volunteers, we joined an initiative called the 'Gigatonne Challenge' and encouraged housing societies to reduce greenhouse gas emissions by composting their wet (kitchen and garden) waste, while also providing employment and financial support to various stakeholders, such as gardeners maintaining the composting pit, watchmen taking care of the composting site, and tempo drivers and cycle rickshaw riders supporting in transportation of waste and compost. We were able to convince three housing societies to join this challenge and were able to collect 2500kg of wet waste and turn it into around 200kg of compost! Subsequently, in the months of May to July, we recorded the highest daily collection of wet waste, and collected up to 1000kg within just three months.
Many people have come forward to support the cause – senior citizens, a vegetable vendor, a lower income group community including women volunteers – all of whom have volunteered to segregate wet waste from dry waste in their community, and compost it in a designated spot. We even approached restaurants to collect their food waste. Currently, we are working towards getting the municipal corporation's permission to set up a composting unit in different neighborhoods and setting up a community vegetable garden. I am determined to live a contributive life and encourage many more women in my community to join hands with the youth in this effort of making composting a norm.