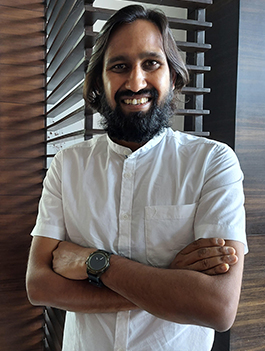 Transforming Farmer's Lives
I work as the India business development manager for an NGO that aims to connect disadvantaged cotton farmers and workers directly with consumers, promote fairer trading conditions, and empower them to lead a life of dignity, free from poverty and fear. Having no prior background in sustainability, I challenged my initial apprehension about my ability to deliver on this role by realizing that my own work is exactly aligned with two SDGs in particular.
SDG3, Good Health and Well-being: My organization promotes cotton production in a chemical-free environment, which helps both farmers and the consumers.
SDG12, Responsible Consumption and Production: My organization helps businesses source cotton from farmers who practice organic farming, and we ensure this cotton is procured at premium price, so the additional earnings by farmers can be invested in local community development.
While traveling extensively across the country to meet business houses for securing more clients, I shifted focus from 'how to increase the turnover of the potential clients' to 'how many farmers' lives can be transformed'. Gradually over the last 4.5 years, I have expanded the client base in India from 1 to 10 and been able to impact the lives of 1000 farmers. So far, my organization has been able to impact 2 lakh farmers across the world, including 15,000 in India alone. Through the additional premium amount they could secure, one of the farming communities purchased and installed two water purification machines in their children's schools which now provides clean drinking water to over 200 school children. Even during the pandemic, despite the economic uncertainty, I was able to onboard India's first High Street brand in our company's portfolio, which will impact many more farmers' lives. I am determined to work for sustainability throughout my life.