1st October 2022
India international Centre, New Delhi
BSG has been conferred the Mahatma Award for Social Good and Impact, for its contributions in the field of peace, culture and education. The Mahatma Award is instituted as a tribute to Gandhiji by social entrepreneur Shri Amit Sachdeva, who is also known as the 'CSR man of India' for his efforts in the field of Corporate Social Responsibility. BSG was conferred the award in a ceremony held on 01st October 2022 in India international Centre, New Delhi.
This is a prestigious award which is conferred annually on individuals and organizations in different categories such as Healthcare, CSR excellence, Social Good and Impact, Covid-19 Humanitarian Efforts etc. This year, a total of 91 awards have been conferred under the different categories.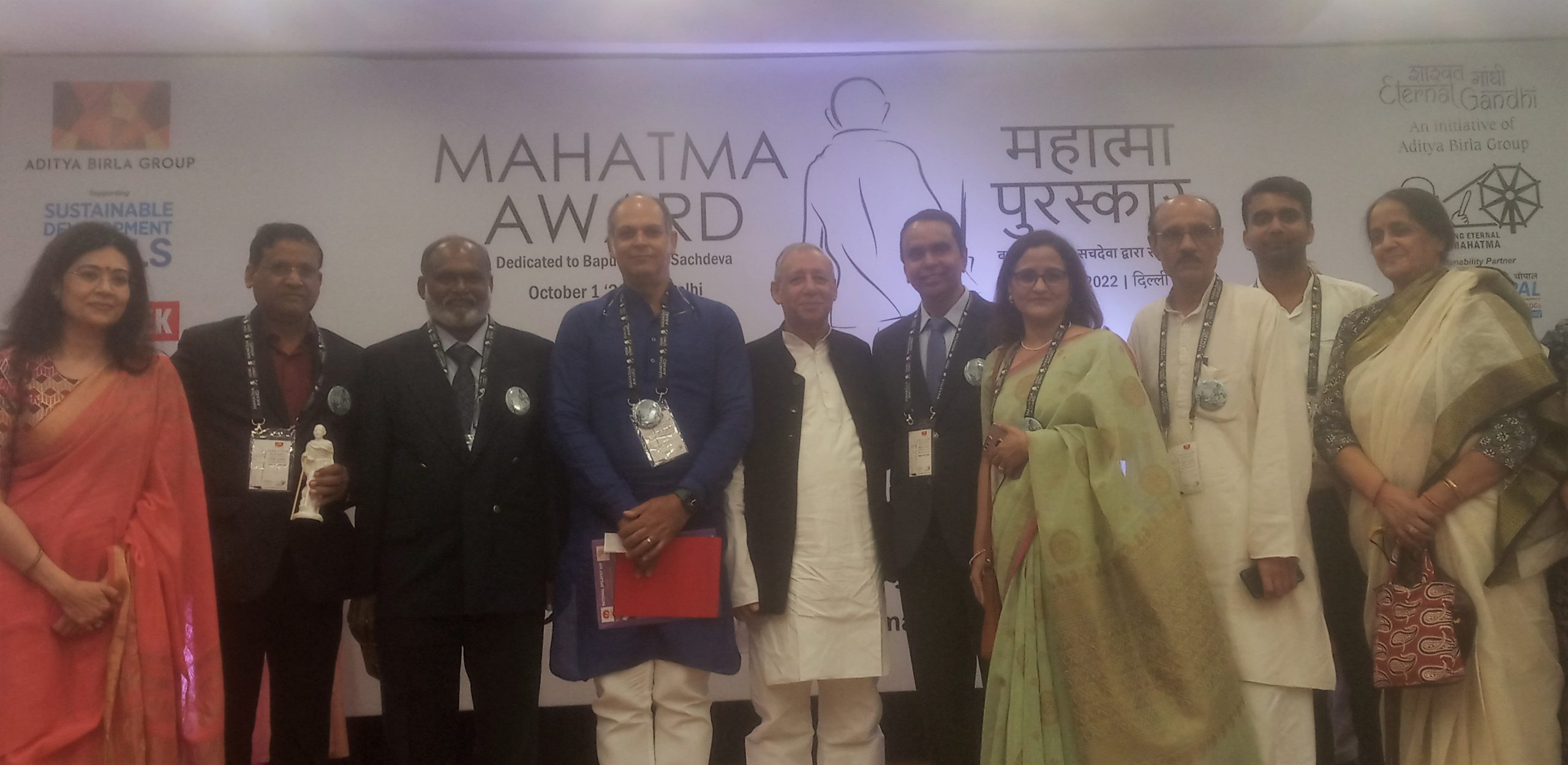 For more information about the Mahatma Award, please visit: https://www.mahatmaaward.com/about-awards
The Award was received on behalf of BSG, by BSG Chairperson Mr. Vishesh Gupta. Also representing BSG was Dy. All India WD Chief, Ms. Jaya Rao.
The Award was bestowed by Prof. Dr. Sankar Kumar Sanyal (President-Harijan Sevak Sangh), Shri Amit Sachdeva, Ms. Radhika Bharat Ram (Jt. Vice Chairperson-The Shri Ram Schools), and members of the Advisory Board of the Mahatma Award.