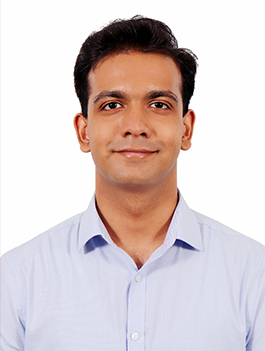 Taking Lead in This Crucial 'Decade of Action'
My journey towards protecting our planet began in 2010, when I returned from Jim Corbett National Park without seeing a tiger. I began reading about various environmental challenges and decided to create a society where all life can prosper harmoniously with dignity. While working as a lawyer, I never gave up on my dream to work in the field of climate change. During the lockdown, I struggled with the idea of transitioning to the social/policy sector, as that would mean giving up my legal practice and taking a pay cut, which worried my family. For clarity and courage, I studied SGI President Daisaku Ikeda's writings and realized that in this "Decade of Action" towards 2030, it is youth who must take the lead in igniting a powerful change in the destiny of all humankind and shine as a reliable light of hope for the world.
With a renewed sense of purpose in my job search, I was eventually able to secure a job with one of the world's leading think tanks in the area of climate change and sustainability. I also joined at a better package than my previous job! Currently I am working to formulate inputs for the Government of India's delegation at COP26 in Glasgow, a critical climate conference that will determine the course of humanity towards 2030 and beyond. I am also working on improving the implementation mechanisms of international climate conventions, including the Paris Agreement and the Montreal Protocol, to prevent the catastrophic impacts of global warming on all life. I have recently also been selected to be one of eleven youth across the World to prepare a report that conveys young people's vision of the 21st century! This vision document will be presented at a high-level international meeting convened by the United Nations General Assembly to be held in Sweden to commemorate fifty years since the 1972 United Nations Conference on the Human Environment.
Science has confirmed that these ten years are our last opportunity to stop climate change, otherwise rising sea levels, extreme weather events and irreversible species extinction will destroy our only home, planet Earth. I am determined to contribute to global governance and advance policies centered at preserving the dignity of life and achieve the Sustainable Development Goals by 2030.