BIOGRAPHY
Daisaku Ikeda is a philosopher, peace-builder, educator, author and poet. He is the third president of the Soka Gakkai and the founding president of the Soka Gakkai International (SGI).
Early life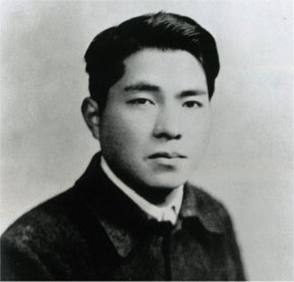 President Ikeda was born in Tokyo, Japan, on January 2, 1928, the fifth of eight children, to a family of seaweed farmers. Growing up during World War II, he endured first-hand the suffering and devastation of war, including the death of his eldest brother who was killed in action in Burma (present-day Myanmar). This experience as a teenager gave birth to a lifelong passion to work for peace and root out the fundamental causes of human conflict.
Encounter with Josei Toda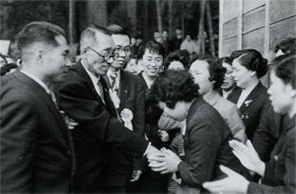 In 1947, at the age of 19, he encountered the profound humanistic life philosophy through a meeting with Josei Toda (1900–58), educator, pacifist and leader of the Soka Gakkai. He found in Toda an open and unaffected person, a man of unshakable conviction with a gift for explaining profound concepts of life in logical, accessible terms. He soon found employment at one of Toda's companies and later completed his education under the tutelage of Toda, who became his mentor in life.
President Ikeda shared Toda's conviction that the philosophy of Nichiren Daishonin, with its focus on the limitless potential of the individual human being, could help revive society in the devastation of post-war Japan.
This philosophy started eventually being referred to as the Soka Philosophy of hope and empowerment.
A Global Humanistic Organization
Although President Ikeda's association with Toda lasted only 10 years, he describes his mentorship by Toda as the defining experience of his life and the source of everything he has done and become. In May 1960, two years after Toda's death, President Ikeda, then 32, succeeded him as president of the Soka Gakkai. In 1975, he became the founding president of the SGI, now a global network linking over 12 million members in some 190 countries and regions.
The central tenet of President Ikeda's thought, grounded in Soka humanism, is the fundamental dignity of life, a value he sees as the key to lasting peace and human happiness. In his view, global peace relies ultimately on a self-directed transformation within the life of the individual, rather than on societal or structural reforms alone.
This conviction is expressed most succinctly in the preface of The Human Revolution, President Ikeda's novelization of the Soka Gakkai's history and ideals: "A great inner revolution in just a single individual will help achieve a change in the destiny of a nation and, further, will enable a change in the destiny of all humankind."
Peace, Culture and Education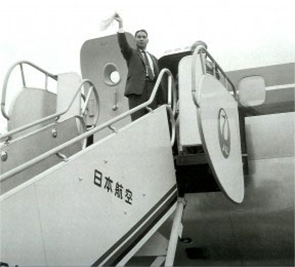 For over 50 years, President Ikeda has worked tirelessly for promoting a culture of peace where differences are treasured and in which dialogue and exchange create bridges that link people's hearts. Towards this he has founded various organizations which facilitate work on these ideals –
He is the founder of:
He is a prolific writer who has published more than 250 translated works, ranging from commentaries on Soka humanism, life philosophy, to biographical essays, poetry and children's stories.
For his leadership of such efforts, President Ikeda received the UN Peace Medal in 1983 and the UNHCR Humanitarian Award in 1989.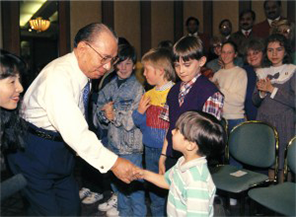 President Ikeda also began to engage in dialogue with political figures during the 1970s. This was a time of deep tensions between the superpowers, with the threat of nuclear annihilation hanging over humanity. During 1974 and 1975, he visited China, the (then) USSR and the USA, meeting with Zhou Enlai, Soviet Premier Aleksey Kosygin and US Secretary of State Henry Kissinger in turn, in an effort to break deadlock and open channels of communication in order to help prevent the outbreak of war.
Among the individuals with whom President Ikeda has published dialogues are the British historian Arnold Toynbee, former Soviet president Mikhail Gorbachev, theologian Harvey J. Cox, futurist Hazel Henderson, Brazilian champion of human rights Austregésilo de Athayde, Chinese literary giant Jin Yong and Indonesian Muslim leader Abdurrahman Wahid.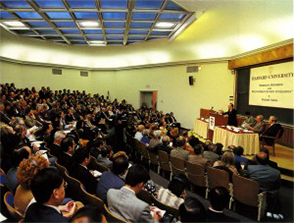 As of May 2022, President Ikeda has been awarded over 401 academic honors (doctorates and professorships) from various universities across the world. He has in some years composed over a thousand poems alone–includes dialogues, essays, peace proposals, university lectures, poetry, children's literature and articles. As of 2022, President Ikeda has been awarded over 800 honorary citizenships from various countries and territories across the globe.