Striving for 'Equal' & 'Inclusive'
by Pramila Sharma
Gurugram
Speech Language Pathologist, Gurugram, PRAMILA SHARMA, works with differently-abled children, their parents and teachers, to ensure a world they can trust.
Education gives rise to the actions and activities that shape the direction of society over time…. Through education for global citizenship, learners have the opportunity to: (1) gain the experience of seeing the world through the eyes of others; (2) discover and clarify what is necessary in order to build a society where we can all live together; and (3) collaborate to give birth to spaces of security in their immediate surroundings.
– Daisaku Ikeda, 2017 Peace Proposal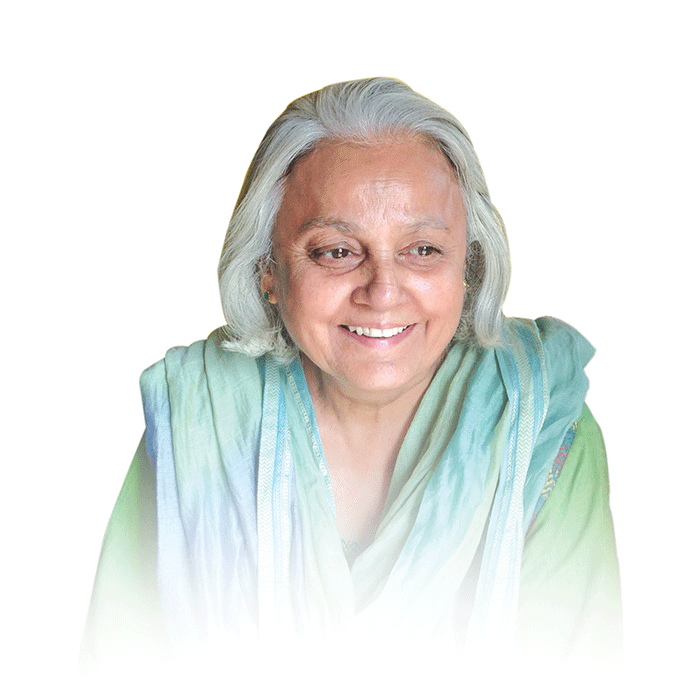 I see my own life's unique mission as one where "no one", specifically none of the differently-abled children I look after, "will be left behind". To me, this means cherishing every single individual child, whatever their capability, and ensuring their dignity, while contributing to the larger picture of achieving Sustainable Development Goal (SDG) 4, Quality Education, for my special children.
Education shapes society and institution through actions and activities. However, despite all good intentions, the rush and burden of completing the syllabi sometimes make children with different learning abilities inadvertent victims of discrimination or neglect. Political mandates of 'Equal Rights to Education' and 'Inclusive Schools' have been impressive as slogans, but often, the end goal for a mainstream child, far from being equal and inclusive, looks very different from that of the differently abled.
Through my 30 years of work with differently-abled children, I have not only "work[ed] alongside those who are suffering", but also "gain[ed] the experience of seeing [their] world with [different] eyes". Inclusive set-ups require a lot of preparation on the part of adults to help the child achieve his/ her highest potential. Every single encounter must be value creating. We have to shed our own old habits and behaviour to transform the lives of these special kids. The gentle touch, smile, patience, time, opportunity, non-judgmental approach, etc., must begin with us.
The real goal is to help provide the best possible environment of trust for our children not only in schools, but also in the family, the community and society. To achieve this, I began conducting 'Parent Empowerment' programmes with counselling and home interactions to help parents, the crucial decision makers in children's lives, understand their own fears and trauma and yet feel respect for their own lives. I always tell parents to take a look at their child's even smallest 'ability', before the 'disability', thus creating "spaces of security" for their children. Before long, they begin to look at their situation with firm confidence and courage.
My special kids can be "protagonists" and an education imbued with President Ikeda's spirit can ensure they are not "left behind" but rather become the cause and creators of an inclusive world.
Quick Takes
"No one will be left behind" means upholding "respect for life's inherent dignity" and ensuring no one is discriminated against or exploited for the benefit of others.
Institutions, rules and organizations need to reflect on how inclusive and just they actually are in terms of ground reality rather than just on paper.
The SDGs aim to achieve just and inclusive societies.
If young people have access to human rights education, they will come together "to uphold and protect the core values of human rights", and "a pluralist and inclusive society" is possible.
We must foster a "culture of human rights".
Through "human rights consciousness", we can transform ourselves from 'victims' to protagonists. Education accelerates this transformation.