Bharat Soka Gakkai collects 100,000 signatures in support of a culture of peace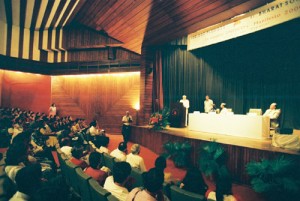 Bharat Soka Gakkai (BSG) representatives handed over 109,270 signatures on the Manifesto 2000 petition calling for the creation of a culture of peace and non-violence to Professor Moegiardi, Director of UNESCO India at the Nehru Memorial Hall on August 30, 2000.
Manifesto 2000, a campaign established by Nobel Peace Prize Laureates including the Dalai Lama, Nelson Mandela and Mikhail Gorbachev, asks individuals to sign a pledge promising to respect all life, reject violence, listen to understand, share with others, preserve the planet and rediscover solidarity.
Promoters of Manifesto 2000 aim to gather over one hundred million signatures to demonstrate global support for this campaign, which highlights the designation of the year 2000 as the International Year for the Culture of Peace. Around 20 per cent of signatures gathered around the world to date have come from India.
Over a three-month period, BSG members solicited signatures from family, friends and colleagues. One of young woman of BSG told how she surpassed her own target of 10,000 signatures, by going from school to school, telling students and faculty about the importance of efforts to build a culture of peace.
Former President of India, Shri R. Ventakaraman, attended the New Delhi ceremony and spoke of the urgent need to transform our culture of war. He said the most significant achievement of the twentieth century was the nonviolent transfer of power from colonisers to those colonised without violence or war. "Here we can see how Gandhi changed the minds of men."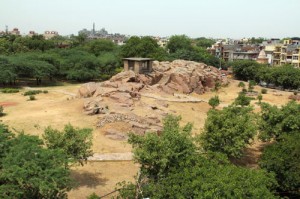 With a holistic view of peace, BSG strongly supports the protection of the environment and heritage. BSG members have launched initiatives to abolish the use of plastic bags, recycle garbage and adopt rainwater-harvesting techniques. In 1998, with the assistance of the Archaeological Survey of India, the Delhi Development Authority and the Municipal Corporation of Delhi, the BSG Youth Peace Committee helped clean up the environs of the Ashokan Edict, near Srinivaspuri in Delhi.
BSG Arts Division participates in event organized by Public Concern for Governance Trust (PCGT) and Sri Shanmukhananda Fine Arts
February 6, 2018
Shanmukhananda Hall, Mumbai
Public Concern for Governance Trust (PCGT) was founded basically to fight corruption and ensure good governance with highest standards in probity and integrity in public life.
One of the projects of PCGT is Youth for Governance (YFG) was started to sensitize the youth to issues of governance while they ready themselves to take up leadership roles and trying to get the youth to be more involved with Peace building activities.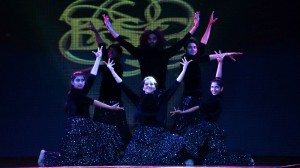 PCGT conducted an event 'Youth For Governance (YFG) on Tuesday, February 6, 2018 at Shanmukhananda Hall, Mumbai. The theme of the event was 'Unity in Diversity. The event was co-organized by Sri Shanmukhananda Fine Arts and Sangeetha Sabha and BSG.
BSG Arts Division participates in event organized by Public Concern for Governance Trust (PCGT) and Sri Shanmukhananda Fine Arts
Chief Guest for the occasion was Hon. Shri Rajmohan Gandhi, grandson of Mahatma Gandhi
BSG Arts Division was invited to perform at this prestigious event. Members of Arts Division gave rousing rendition of Raag Malhaar and followed with a powerful dance performance combined with recitation of excerpts from President Ikeda's poems. The performance concluded with brief introduction of SGI and BSG and its activities to promote Art and culture.
The students and guests present at the occasion deeply appreciated BSG's performance.