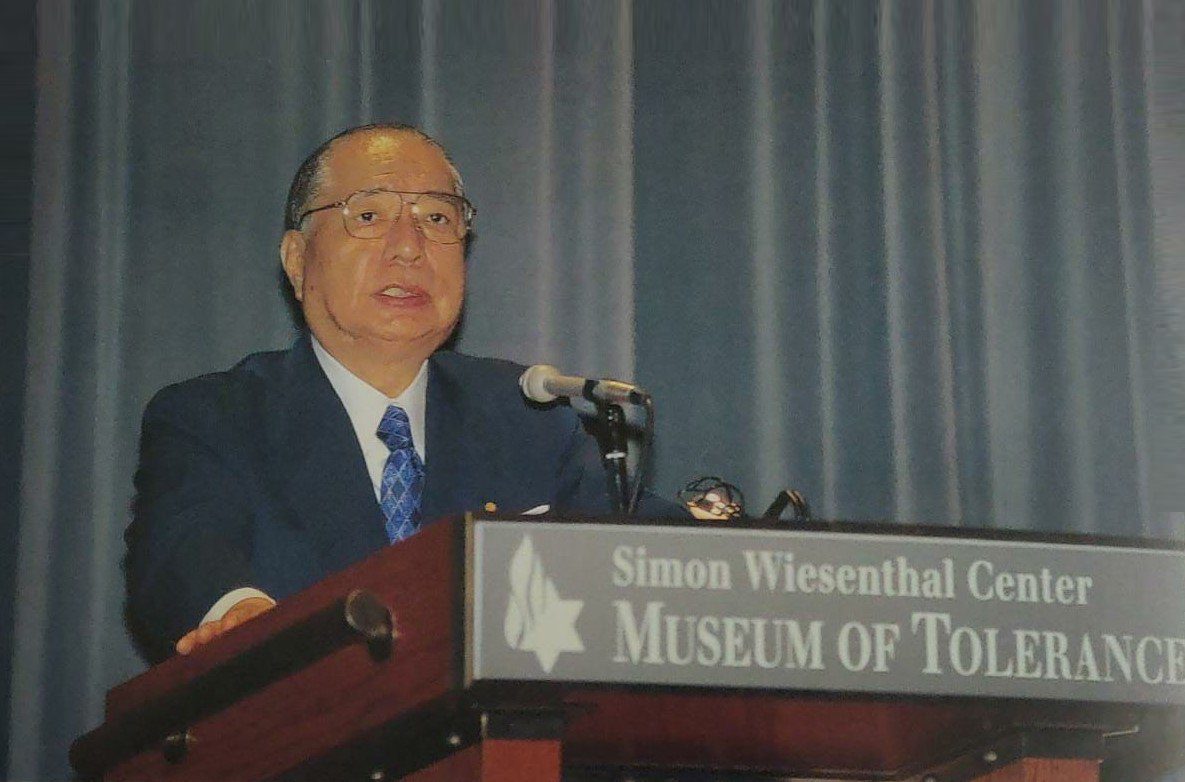 Museum of Tolerance, Simon Wiesenthal Centre, USA; June 1996
Source : Photo Album – In pursuit of peace, p.66
Daisaku Ikeda has been a speaker at prestigious educational institutions worldwide. His first such lecture, in April 1974, was delivered at the University of California at Los Angeles (UCLA), where he spoke about the positive steps needed in order to enter the 21st century with confidence in the future. Since that time, Ikeda has spoken at more than 30 universities and academies, including Harvard University, l'Institut de France, Peking University, the Brazilian Academy of Letters, among many others.
List of few lectures delivered by Ikeda:
Toward a World without War: Gandhism and the Modern World

President Ikeda delivers a Gandhi Memorial lecture at Gandhi Smriti and Darshan Samiti, New Delhi, India; 11 February 1992

Source: VC January 2011, p.185

A New Humanism for the Coming Century At Rajiv Gandhi Institute for Contemporary Studies, India

President Ikeda delivers lecture on 'A New Humanism' at Rajiv Gandhi Institute for Contemporary Studies, New Delhi; 21st October 1997

Source: January 2011 VC, p.227

The Age of "Soft Power" and Inner-Motivated Philosophy

At Harvard University, USA 26 September 1991

The Hopeful Dawn of a Humanistic Civilization

Brazilian Academy of Letters, Brazil 12 February 1993

Source: In pursuit of peace, p. 72

Thoughts on Education for Global Citizenship

At Teachers College, Columbia University, USA; 13 June 1996
For a complete list of lectures delivered by Ikeda across various international universities, please visit the Daisaku Ikeda official website.