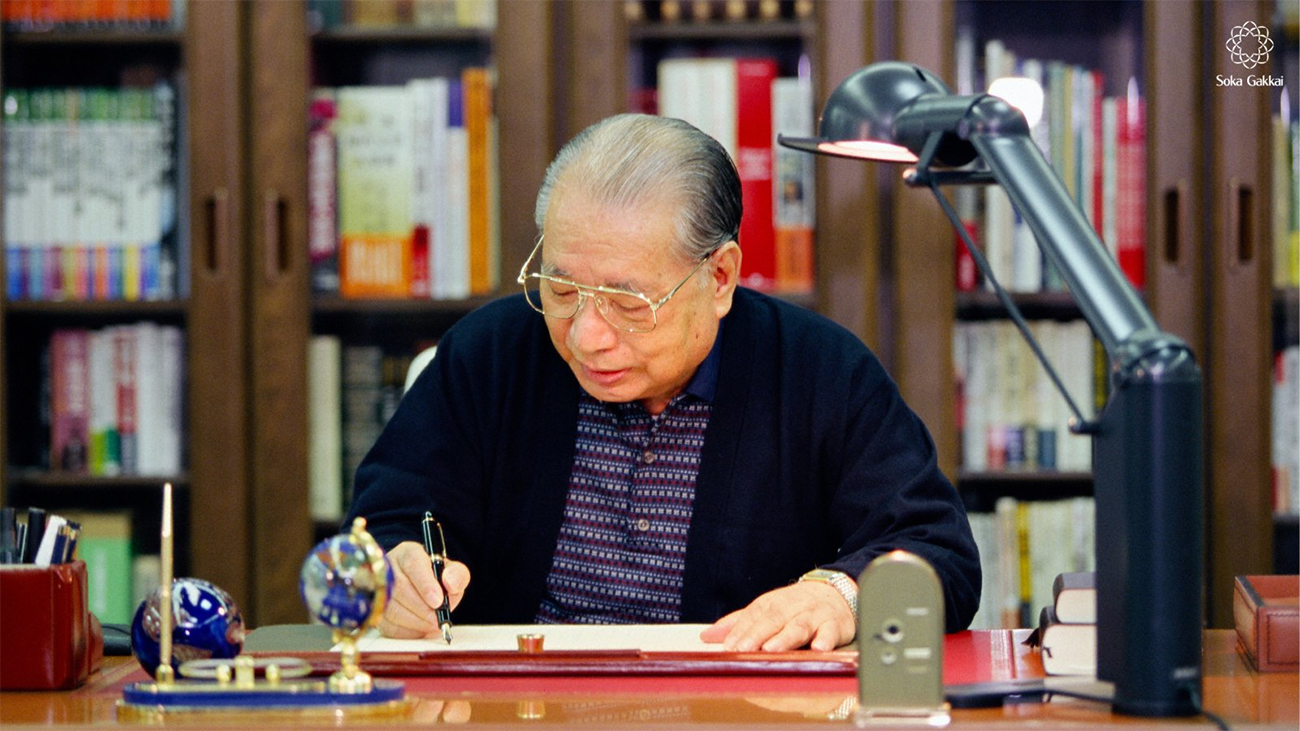 Source: https://twitter.com/daisakuikeda_of/status/1555720314302103555
"Through the written word, people can find precious value that benefits them, both mentally and physically.…Together let's continue to share 'words and writing' that impart wisdom and hope for overcoming the difficult challenges of life and society with friends near and far!"
Daisaku Ikeda
Daisaku Ikeda is a prolific author of more than 100 works which range from discourses on Buddhism, to children's books, poetry and essays. His best-known work, the multivolume The Human Revolution and The New Human Revolution, is a novelized historical account of the development and growth of the Soka Gakkai. Ikeda has also pioneered the publication of dialogues in which he has discussed the pressing issues facing our world with such notable figures as Arnold Toynbee, Linus Pauling, Hazel Henderson, Elise Boulding, N. Radhakrishnan, Lokesh Chandra, MS Swaminathan, and many others.
More than 1,000 volumes of Ikeda's works have been published in over 35 languages.
Some of the prominent books authored by Daisaku Ikeda include:
For a complete list of books authored by Ikeda, please visit the Daisaku Ikeda official website.